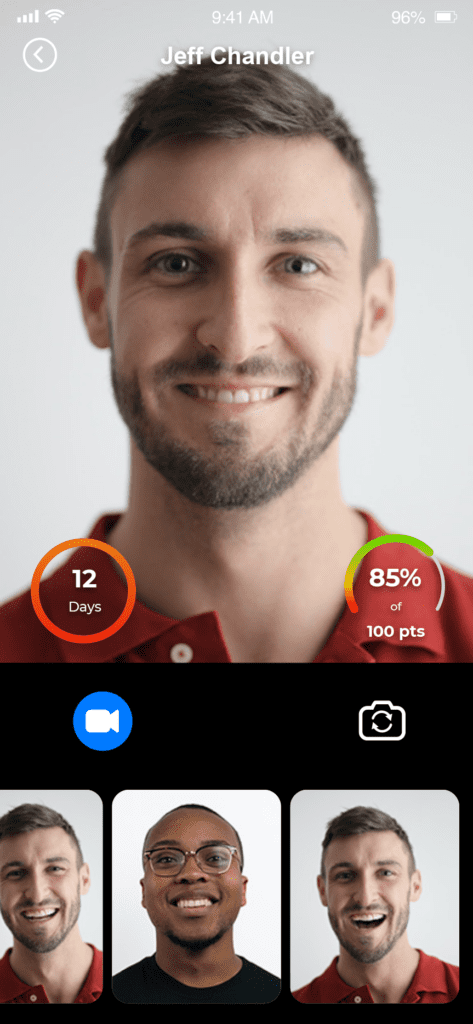 The best way for humans to talk together is through face to face communication. The problem that exists in our world is constant distractions.
Many of you are taking calls all day long. It's tough to run a business and be successful if your attention span is about 30 seconds, and if you're constantly distracted, it takes an awful long time to get into the state of flow. I started using an asynchronous video communications app called back about six years ago. It changed the way I communicate.
It changed the amount of time I have to exercise and spend time with my family. And changed what I could get done in the business because I could focus on my work. If I want to talk to my team, I would talk to them in this app. That app inspired me to build asynchronous video inside of CallProof.
Imagine a Truly Aligned Sales Team
I press the record button… "Hey, guys, it's going to be a wonderful morning. I just saw the sales results from yesterday, Julie is kicking it. She's out in the field. She did three cold calls yesterday and the people said yes, she got 100%. How awesome is that? You know how she's doing it? She's doing it because she knows how to overcome objection. Julie, could you tell us how you overcome that objection of the prices too high?"
You can record that in a team screen and have Julie respond for everyone to hear and learn from her story.
Also, when you talk person to person asynchronously, it doesn't mean that I have to listen or watch that video right away.
If I'm in the field visiting, I don't lose rhythm by answering a phone call or writing a text. I can watch my video messages in between my daily work.
You learn so much when you talk face to face. Texting is busted, folks. How often have you texted someone and they misread your text or misread the importance of your text? Listen, when you communicate on video, you can say things in a certain way that gets their attention or maybe doesn't apply as much attention as they may apply it via text.
Asynchronous Communication is Positive Communication
There's lots of different ways that you can communicate that will be in a loving way to communicate with your team. One thing I will tell you: do not use video to tell someone that they aren't doing enough work or insinuate they're not working hard. Don't do that, folks. Use person to person communication or via phone call if you need to have that uncomfortable conversation.
It is really important that discipline is live, not through asynchronous video, because as humans we need to have instant feedback when there's something negative. So, use the video for what it's purpose is- to boost positivity and motivate your team.
Our Badges and Streaks features encourage personal sales growth and healthy sales competition.
Also within the Teams screen you can easily see real-time activity. It shows you who's idle, who's logged in, who's checked in/out of an appointment or who's on a call.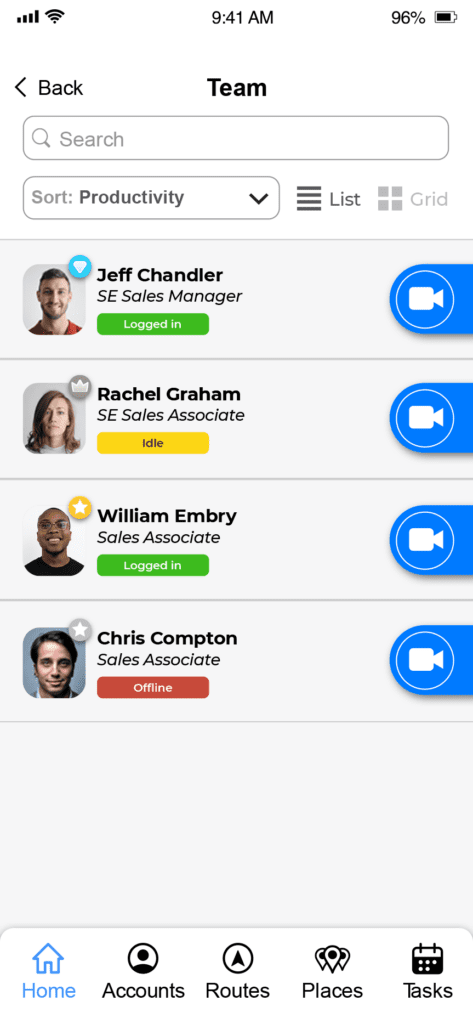 Why build a communication tool inside CallProof?
If your sales team already uses a CRM on their phone for route mapping, logging visits and making calls, doesn't it make sense to have team communication and sales training in the same place? Sales can be a daunting and fast-paced career that is very dependent on maintaining good energy. CallProof is about helping you make more sales, which starts and ends with clear communication.
Check out our blog post, "What Can A CRM Do For Your Sales Team?", or follow our YouTube channel for videos on Sales Motivation and Leadership!