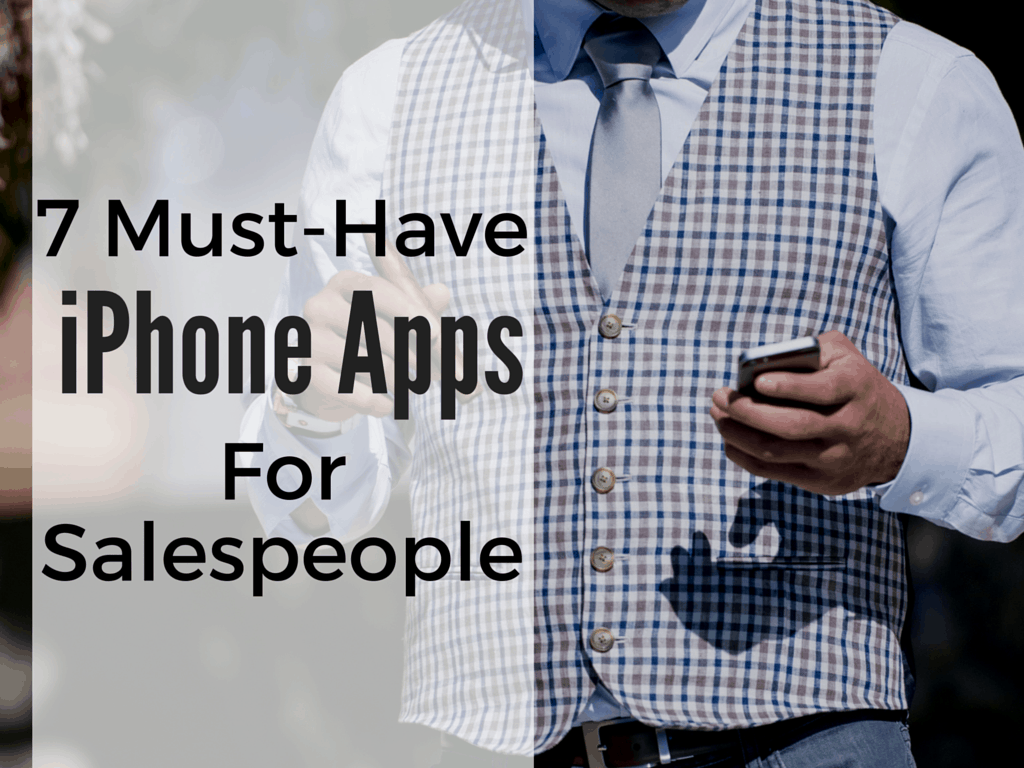 Your iPhone: the one piece of technology you always have with you on the job.
No matter where life takes you, your iPhone lies within arms-reach. Why not equip this side-kick with a few more tools to make your job easier? Once you have these 7 apps, you won't know how you worked without them.
Need easy access to your files? Dropbox ensures you have your files on the go. No matter where you are, you can quickly share documents with prospects and clients from this secure, easy to use folder. No need to worry about keeping up with flash drives and transferring files between systems now that you have this desktop and mobile-compatible system.
This all-in-one CRM helps keep track of your customers with both mapping and record keeping software. The mapping tools allow you to see your closest customers based on your location, easily "check in" to appointments, add new clients using Google Places Integration, and get directions from one appointment to the next. Additionally, it syncs with your email and Google Calendar, provides note taking options, advises you of customers who need follow-up, and loads your calls into the customer's history. Customer relations just got much easier.

Ever spent your first 10 minutes at Starbucks asking everybody if their name is Bob? Avoid that completely by checking out your prospects' profiles with the LinkedIn app. Read through their social data to better understand their role in the company and how you may be able to meet their needs with the product you offer.
This app turns your phone into a scanner. If you ever need to quickly convert paper documents to PDF or images to send to prospects, TurboScan makes it easy to create multi-page PDF or JPEG files at the push of a button.
For the salesperson who travels, this app is a must. TripIt syncs with your email to give you all your travel arrangements (flights, car rentals, and reservations) in one easy-to-read itinerary. It also notifies you via email and push notifications if anything changes. It's like having a personal assistant for travel.
This ultimate note taking app syncs across all your devices. It will allow you to take voice notes, photos, and text note. Then you can organize everything into notebooks and tags. Evernote also connects you with coworkers to share notes or chat without ever leaving the app. If you switch between devices, Evernote keeps you organized.
Yesware is longtime Gmail favorite, and now it's come to the iPhone. With Yesware, you can track your emails to see if prospects have opened them, what device they used, and if they clicked on links or downloaded attachments. You can also create and insert templates for commonly used emails as well as set reminders and schedule emails to be sent automatically. These features and more contribute to an overall increase in productivity as you learn which efforts are reaping the best results.