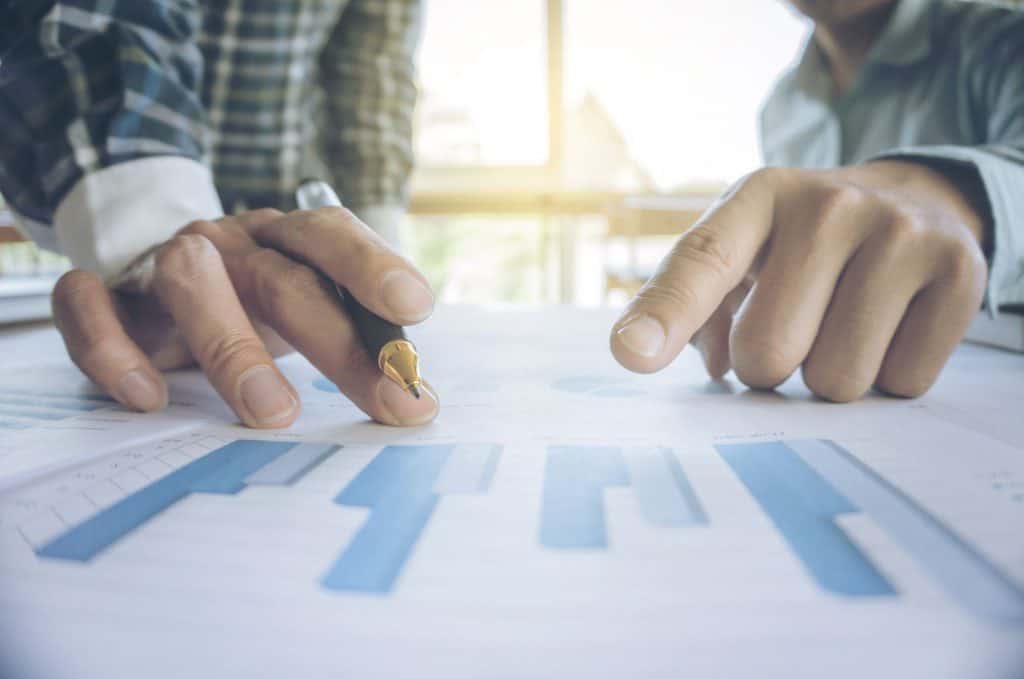 Improving your sales team comes at a cost. But what if you could pay for it in time you're spending elsewhere rather than the actual price of hiring a new salesperson?
An increase in sales productivity doesn't have to mean hiring another person — sometimes it just means using the team you have more efficiently.
So what do productive sales teams do? Collectively, they increase their market share. You want your business to gain as much of the market share as possible. The company's success depends on it. Highly effective sales teams also create "sticky" clients. Once you onboard a customer, they won't slip away to your competitors. When you're highly productive, you're able to do more for your clients than anyone else.
So, if you're a sales manager looking to make your team more effective, here are three tips that can boost your productivity.
Tip #1: Play to Your Strengths
Here's a secret: a highly productive sales team comes from highly productive individuals. When each salesperson is working efficiently in their area of strength, the team becomes a more productive force. Then you're able to do more with less.
It's important to understand role distinction. Someone who's great at finding new business may be horrible at following through with account management. So rather than trying to solve the problem by giving each person fewer accounts, separate the roles. Then you may not need more people and you can give each person a more specific job.
The sales job consists of three different roles: hunters, farmers, and account managers. Ideally, people work only in their area of strength. People who are great at connecting with prospects and closing deals are hunters. Farmers then cultivate those relationships and onboard customers. Then another person manages the accounts in the long term. Usually, individuals who do best in each of those phases aren't the same people. If your company is big enough, you'll divide those job responsibilities for the best results. Your hunters find new business, farmers bring them home, and account managers keep them around. When people have specific roles, they become experts at their work. They're more efficient, and customers stick around because their experience is so good.
Related: The Average Salesperson Wastes 2 Hours a Day — Here's Why
Tip #2: Create Systems, Not Cycles
Systems boost productivity too. Sales managers usually notice the need for a system from fluctuating sales cycles. If sales aren't consistent, even after you factor in the time of year and the product, a system may be your solution.
Maybe you have a top salesperson with a great month, but then two bad months follow. Once you dig a little deeper, you'll find those salespeople have created a cycle for themselves. They focus on prospecting one month, appointments the next month, and then on closing deals.
But you want them on a system, not in a cycle.
If prospecting, appointments, and closes can happen at the same time, months won't rise and fall. Instead, sales will steadily increase. So help them find a routine of scheduling time for each of their tasks. Rather than spending an entire month prospecting, help them designate specific time weekly for working on each task.
Tip #3: Use Sales Productivity Tools
Rather than adding personnel when you need to up your productivity, use tools that maximize effectiveness. An app like CallProof keeps people accountable to the systems you set and makes their job easier with follow-up reminders, a database of prospects, and easy note-taking. It helps each salesperson maintain a system of prospecting and follow up on a pre-scheduled basis so that they can close deals year-round.
The right tools can also help people schedule their time more efficiently. Think of an account manager who only visits current clients. Let's say they visit a customer on Tuesday. On Thursday, they go back to the same area to see another customer. They've just wasted hours. But if the account manager looks at client assets and group visits together to save time, they become significantly more efficient. Then you're positioned to grow and scale more quickly. And that kind of efficiency becomes much easier with the right tools.
Tools can also help you measure productivity. As a manager, it's tempting to use closed deals as your only measure of effectiveness. But there's more to it. Instead, measure activity. Use an app that tracks real-time activity. When you see how many prospects someone meets, how many phone calls they make, and how many meetings they have, you'll know how productive they are. So focus on the numbers. Activities lead to sales. You can fix the details later if necessary, but the key is getting the numbers up.
The tools you need to improve aren't far-fetched. They can be right at your fingertips with an app like CallProof. If you have the right people in the right roles, the right tools will skyrocket their success.