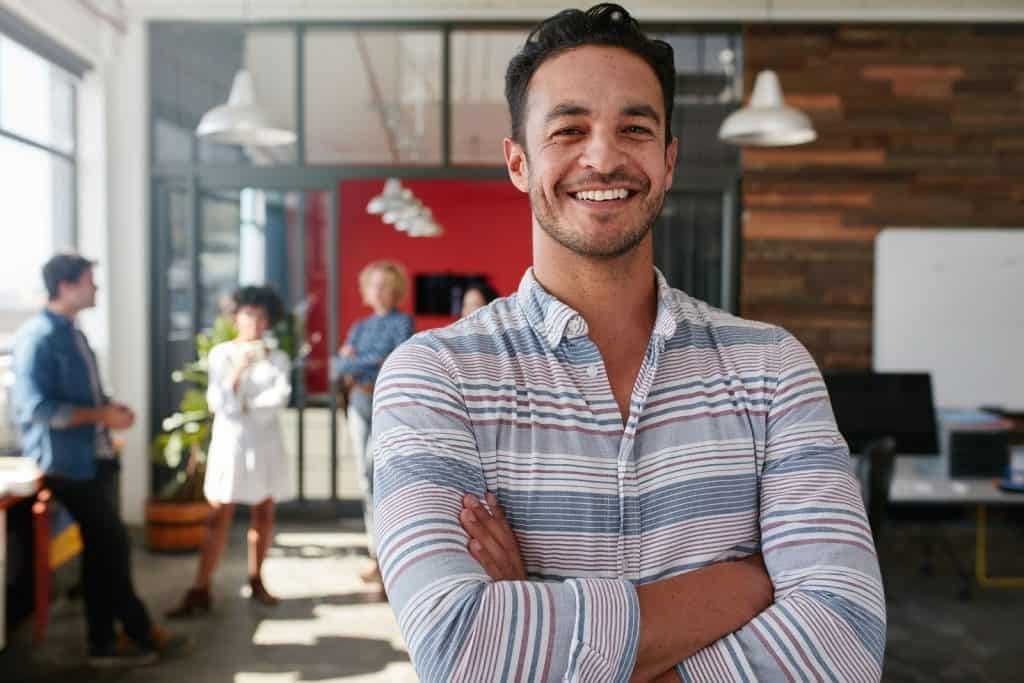 Remember the "Fragile Egg" experiment? Back in Home-Ec class (before the days of automated baby-dolls), students babied an egg for a week. We prepared a shoe box, put tissue in it, and carried a raw egg around hoping no one would bump into us and break it.
Well, that's what it often feels like to employ a millennial. Delicate. Stepping ever-so-carefully so you don't "break" them.
Millennial salespeople aren't always this fragile—everyone is different, of course—but certain issues seem to come up more with this age group. If you want to successfully hire and manage millennial salespeople, here's your guide to millennials in the workplace.
Challenges to Working With Millennials
My generation grew up with our own struggles and our own challenges. It was the '80s. We worked at one job, we didn't have the internet, and we had to figure out a lot of things on our own. Maybe that's why millennials can seem hard to manage. We were raised in different worlds. But working together can work if we know how to bridge those differences.
Most of the challenges that come with millennials in the workplace center on the phone. Why? For one, phones bring distractions, and distractions keep people from selling. With incessant buzzing that delivers information, updates, and conversation, it's difficult to focus on the job at hand.
Start by coaching salespeople who struggle with these distractions. Suggest they cut the problem off at the source by turning off notifications for anything not work-related during the work day. Then, rather than having to resist the temptation to check the chime, they can keep their mind on work.
Millennials also face the challenge of using the phone differently. Their phone use has little to do with talking, and much more with text and emojis. Back in the '80s, if you wanted to ask someone out, you called and navigated the nuances of conversation. Now, you swipe left. That being said, millennials may have great potential for phone conversations, but they lack experience. They need you to teach them how to make calls because it's just not a skill they've had to develop.
Top Strategies for Everyday Management
With a predicted 3 out of 4 workers being millennials by 2025, you'll be hiring one in the not-so-distant future if you haven't already. And with an average cost of $24K to replace each millennial, you'll want to make sure you hire the right ones.
Beyond coaching employees in phone use, these three strategies will equip you for navigating your sales manager responsibilities with millennials.
1. Find Their Motivation
Good salespeople want, even need, to prove themselves. When you hire anyone, figure out why they want to work there. Do they want to earn money? If you're in a performance-driven workplace, that's who you want to hire. Do they want to be the best? When they see sales stats posted, you want the person who does whatever it takes to be number one.
If you find someone who just wants the flexibility of a sales position, they're probably not the right fit. 89% of millennials prefer to choose when and where they work rather than working a 9-to-5 job. Make sure the self-directed schedule isn't the only reason they've applied.
2. Encourage a Friendly Culture
Millennials thrive in a relational workplace. They crave the real-world community and a place to belong. So foster a culture of friendship during the workday and after hours. Form a team in a kickball league, or do something else that gets everyone outdoors and active.
In regular operations, change up the sales teams and leaders so people get to know each other. Some companies have Friday lunch together. They all eat together at a certain place and time, and some even cater lunch for the whole office once a month.
Your goal is to facilitate conversations people wouldn't naturally have. When people (of any generation) feel like they belong to their organization, the benefits abound. They take less time off, they find more motivation, and they stay there longer. It's really a win for everyone.
3. Balance Criticism With Compliments
Most people don't enjoy conflict, but it's particularly avoided by millennials. You'll inevitably have critiques for your younger employees, so phrase it intentionally and put the criticism in context.  
When I have a new hire, I let them know, "You'll make lots of mistakes and that's okay. It's my job to give you feedback, so you can be the absolute best salesperson."
Then, when I have criticism, I balance it with compliments. In fact, make the positives outweigh negatives. For every one critique, give seven compliments. This works to soften the blow criticism delivers. It's not just constructive criticism you want, it's contextual criticism.
When you hire the right people, shape your office climate, and critique carefully, you'll help your millennial salespeople find success. Millennials are the most educated generation in American history. And with the right management, they can be a great addition to your sales team.