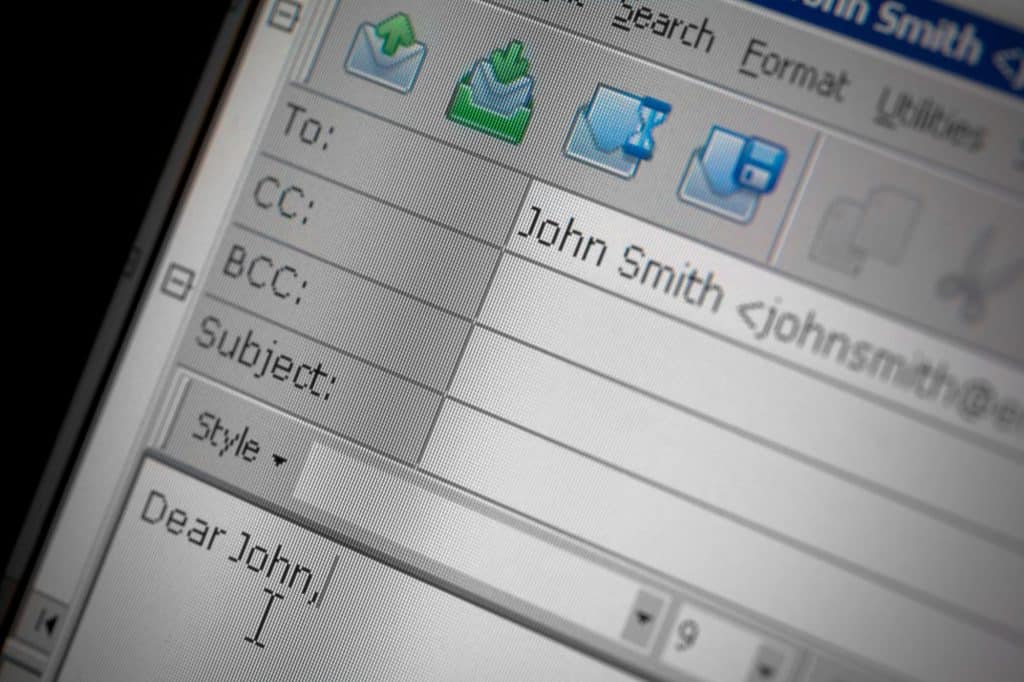 Any good salesperson knows they have to follow up to get a response. Only 2% of sales occur at the first meeting, and if you didn't follow up with prospects persistently you'd never meet your sales goals. But when should you stop pursuing a client? How do you know if it's time to move on?
Spoiler alert: it's probably not.
Before You Call It Quits
Remember, buying decisions are event-based. Whether it's pain points or circumstances, the conditions have to be right for a sale to take place. So before you move on, make one last contact.
You never know when circumstances will change for your prospect. Recently, I found out a company we used was not honest in delivering the services expected from them.  Now it's time for a new company. I get calls or emails from similar providers once a week. A week ago, I told them I wasn't interested in changing.  But now, after a mistake like this, I'm a viable prospect. All it takes is one mistake for a prospect to go from telling you to go away to being willing to meet.
People make purchases based on pain points that they have today or expect tomorrow. If they don't have pain, they don't care about your service. So look for a potential pain point. Are they paying too much for the same service? When you point that out, you cause discomfort. Can you offer them incentives to sign up or give them additional benefits? When you show all they could gain with your company, you highlight the problems with their current situation.
Also, everyone has a different industry. If you know people become prospects seasonally, insert calls or emails before that time comes. If you sell landscaping equipment to landscapers, you know the season starts in February. Have your sales team work overtime in January to build those relationships and get your products delivered when the prime time comes. Look at the calendar, and plan the year down to a micro-level based on your industry highs and lows.
Not All Follow-Ups Are Created Equal
When you have a qualified prospect (but can't make the sale), you may just need a different approach to your follow-up.
Sometimes you need to hit pause on the pursuit. If someone tells you no and asks you to stop emailing, set a reminder to check their profile once a month. As soon as they leave the organization, resume contact with the person who takes their place.
For those that aren't responsive to your sales efforts, touch base for a different reason. If you see a prospect in a news article or featured in a blog, email them and say congratulations. Just set a Google alert for their name so you don't miss an opportunity.
Also, look for introductions that benefit your prospects. Is there someone you can introduce them to that would help their business? Later on, they may return the favor. You can even just tell them, "Happy Birthday!" The key is to stay in their realm of contact. Stay on their mind.
You don't always need to push the sale, but any communication that provides them value works in your favor.
How Do I Track My Follow-Ups?
Keep track of when you talk to your prospects so you can stay in touch regularly. At CallProof, we track follow-ups by the last point of contact and we organize this oldest to newest. That way, you know that your next follow-up should be with the prospect that you talked to longest ago.
The software automatically takes emails, follow-up calls or face-to-face meetings, and puts them into the database, so you know the last time you communicated. It also keeps the actual recording or email. I recommend going back and listening to those previous calls before you make the follow-up call. Then, reference things from that last conversation to show the client you've been paying attention.
Is It Time to Stop Following Up?
The only real time to stop following up is when someone isn't a qualified prospect. Maybe you realize they don't have the money for your product or aren't the right size for your service. If the company is too small for your service to apply or too big for you to provide for, it's okay to call it quits.
When you have a good prospect, don't give up. Instead, get creative and clue in. The more intentional and valuable you are to your prospects, the more likely you are the close the deal, now or later.