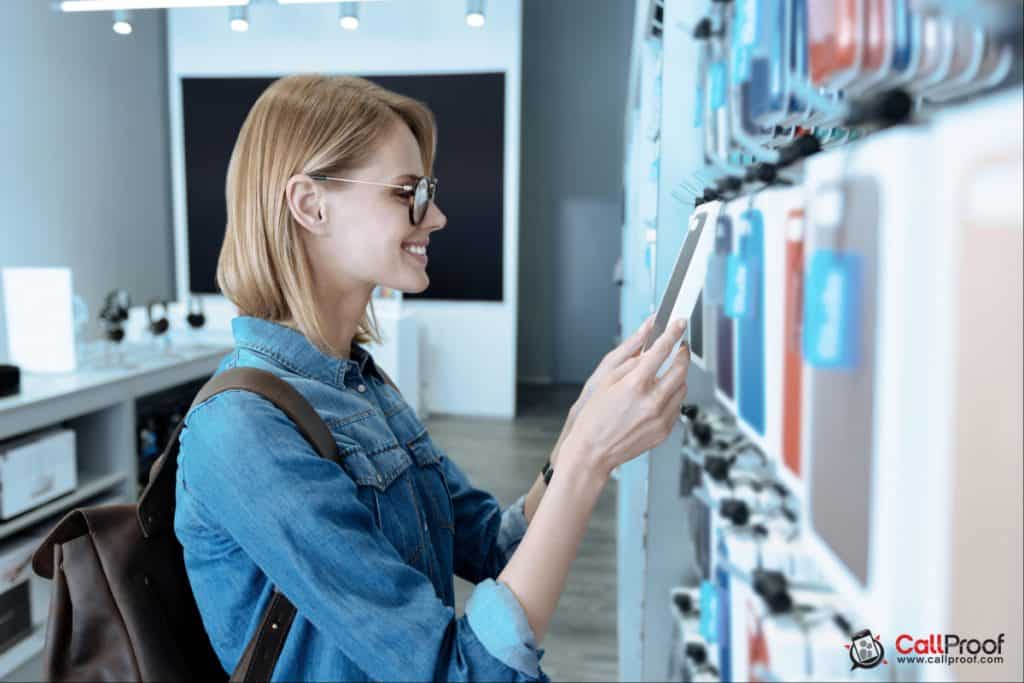 No one actually makes a phone call anymore, right? Who would call a wireless store before they buy their phone? They can see stock online, map their own directions, and do their own research, so does anyone really call?
Yes! And as a wireless retailer how you answer the phone matters!
If you don't have a great greeting and a way to connect with your customers immediately, you're losing up to a third of your business opportunities. But don't worry — it's an easy fix.
Why Customers Call
There's a common misconception that no one calls businesses anymore — it's just not true. Yes, live chats, emails, and messaging give customers other ways to communicate, but those options haven't completely replaced the phone call. We discovered that 27% of all our business comes through a phone call — that's almost a third of our sales! If you're in retail, I bet your figures are similar.
See, before your potential customer invests their time and gas money into making a visit to your store, they want to know it will be worthwhile. So they call to see if you're really open during the hours you advertise online. They want to know if you're located where they think.
Customers also may want to check your inventory. Do you really have that space gray iPhone?
They're also giving your customer service a trial run. The phone call is a test — will you price match that accessory? Remember, this is an investment. They're trying to see if you're someone they want to do business with.
The Best Way to Answer the Phone
Want to know how NOT to answer your phone? Call any corporate wireless company and you'll likely hear an automated phone tree that sounds like this: "Thank you for calling Anywhere Wireless USA. Please press one if you have a question about your bill. Press two if you'd like to sign up for our service. Press three if you have a technical issue."
The best way to show your customers you care is to actually answer the phone. When a real person picks up the phone, you've already communicated that you care about your customers.
But you can't answer haphazardly — there's a technique to it… and your employees will likely need some phone-answering lessons (especially if they're under 30 — remember, they've grown up in the world of texting and video messaging. Phone calls aren't in their repertoire).
Here's the best way to answer your calls:
1. Answer with energy
Stand up! It's time to talk with a customer. When the phone rings, get on your feet and answer with energy.
Think of it like an audition. If you were trying out for American Idol, you wouldn't walk on stage and sit down in a chair to perform. You'd stand! Standing gives your voice energy, excitement, and inflection you wouldn't otherwise have. It helps you stay engaged and sound interested. Your goal is to tell the customer you care.
So when you open with, "Thanks for calling Absolute Wireless! This is Robert. How can I help you today?", you're telling the customer, "I care about you! You're worth my time and energy!"
2. Exchange names
After you answer, they'll likely launch into their questions, "Where are you located? Do you have XYZ?" No matter what they ask, your response is the same…
"Great! First things first. What's your name?"
"Julie."
"Pleasure to meet you, Julie. Again, my name is Robert. You've called the right place. Now let me answer your question…"
See, before you deal with the question, you need to exchange names. Say their name back to them. We love to hear our own names. When we hear our names spoken, it builds rapport and increases the opportunity that we'll close a sale together. But why should the customer know your name? They need to know who to find when they visit your store.
Here's what you don't want: You don't want Julie to come in the store and say, "I talked to some (old/young/white/black/loud/raspy) guy." You want Julie to ask for you by name.
Related: Why Securing a Relationship Is More Important Than Securing a Sale
So you'll also repeat your name throughout the call. Find a way to say, "Again, my name is Robert. Just ask for Robert when you come by — I'm your new wireless guy!"
3. Book an appointment
Your goal on a call is NOT to close a sale — it's to book an appointment.
Sometimes we're tempted to answer all the customer's questions on the phone. Wrong approach. They could be on their computer ready to buy from someone else and you're just helping close someone else's deal. You want them to come in and buy from you.
Your mission is to set an appointment. You start the rapport over the phone and continue to build it when you meet in person. Once people are with you face to face, it's easier to handle their objections and they'll feel more obligated to buy. It's far easier to close the sale in person.
However, don't mistakingly assume they know where you're located. Always confirm your location before they hang up. They may think they called another store (your competitor!). You don't want to work on booking an appointment and let someone else close the deal. So double-check your location during the call.
To learn more about how to make the sale when you meet, check out Tell the Story, Make the Sale: Sales Conversation Starters to Improve Your Pitch
4. Master the perfect exit
I'm always amazed when I call a store and hear a flat, "Hi, thanks for calling Anytime USA Wireless, how can I help you? Uh-huh, uh-uh, uh-huh," and then silence — not even a goodbye. You don't build any rapport when you hardly speak to your customer.
Think of a good call like a song — you need energy, dynamics, a beginning, middle, and end. Don't just fade out. Instead, keep that energy going until the end of the call. Recap what you talked about and confirm your name, the appointment time, and the location. Your close may sound like this:
"Hey, Julie, it was a pleasure to speak with you. I'm excited that we can work together. I can't wait to see you at 2 o'clock today. As a reminder, this is where we are located. If you'd like, I can text you our address so you don't lose it and you have my name. If you ever need anything or you need to reschedule, I'm here to help. Thanks, Julie. You have a great day now. Travel safe."
You'll notice there's a lot of name repetition and reminders of the location. When you close a call like this, your customer knows they're in good hands.
Phone calls may not be the newest technology in communication, but they're still relevant. If you're not training employees on how to answer the phone well, it's time to start.