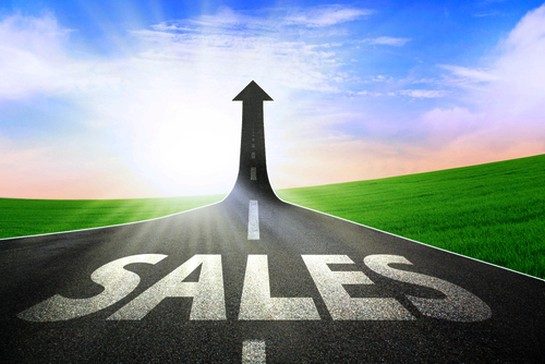 You can never stop learning. Many salespeople believe that they've learned everything they needed after undergoing some company training.
Nothing could be further from the truth.
Many people who excel are self-taught. They expand their horizons all by themselves and go above and beyond without being told to do so by anyone. These people are usually the ones with the most drive, willpower, and motivation to succeed.
The more you know about selling, the more likely you will excel at your work as a sales rep. There's only so much a company could teach its salespeople, so the best thing to do is to go online and read as much as you can about the art of selling. The Internet is chock full of informative sales blogs, some better than others.
We looked at a bunch of them, and drafted up a list of 7 of the best sales blogs on the Internet.
Jeffrey Gitomer's Sales Blog
If there's one guy who lives and breathes sales, it's Jeffrey Gitomer. He's a brutally honest sales writer who strives to help each of his readers reach his/her full potential as a salesperson. His blog is full of inspirational posts about trust, attitude, leadership, and other key qualities every salesperson should have. If you need a push in the right direction, Jeffrey Gitomer is the man to listen to.
Sales Gravy
This website is the #1 resource for those searching for employment in the sales industry. Their blog has many experienced sales contributors with many inputs, perspectives, and words of wisdom. It has a great community of seasoned and aspiring salespeople alike.
Fill the Funnel
Fill the Funnel is written and maintained by Miles Austin, an entertaining sales speaker and trainer who's one of the leading authorities on web tools for sales. He uses the blog to share his insights, personal experiences and lessons in the sales industry. Not only that, but the blog also features the latest sales industry news and solid advice on being the best salesperson all around.
Sales Journal
Let's face it: sales can be such a dry subject. If you find yourself falling asleep while reading up on how to negotiate prices, close that textbook and visit Sales Journal. They make it fun, fresh, and exciting. Maintained by Naviga, a nationwide professional recruiting firm, Sales Journal offers straightforward, useful information to an audience full of sales managers and sales reps. They know their stuff, and they make sure that their audience understands it, too.
The Science and Art of Selling
Selling is an art… and a science. Alen Mayer understands that. A Canadian sales expert and one of the top 25 sales influencers of 2012, Alen Mayer shares his wisdom in his blog, The Science and Art of Selling. He's a straight shooter who tells as it is. Each of his articles is attention-catching and super helpful.
Trust Matters Blog
Show; don't tell. This is what Charles H. Green, the founder and CEO of Trusted Advisor, practices. His blog, Trust Matters, doesn't tell us how to be great salespeople. Instead, he uses the blog to show it to us. Each one of his blog posts intends to help us readers achieve an "aha!" moment by making us realize each lesson on our own. He throws some of his great humor and musings into the mix, which results into an entertaining and educational blog.
Inside Sales Experts Blog
This blog is maintained by each member of The Bridge Group, Inc., a Massachusetts-based consulting and implementation firm for sales and marketing leaders. The blog is full of hard facts and statistics every salesperson needs to know. It also features insightful analyses, videos, and fun posts such as the one titled, "How to Treat Your Sales Hiring Like the NFL Draft".
These sales blogs will help you stay on top of the rapidly changing industry. Your company won't train you over and over again, so it's only up to you to keep your mind fresh and push yourself to be the best salesperson anyone has ever seen.