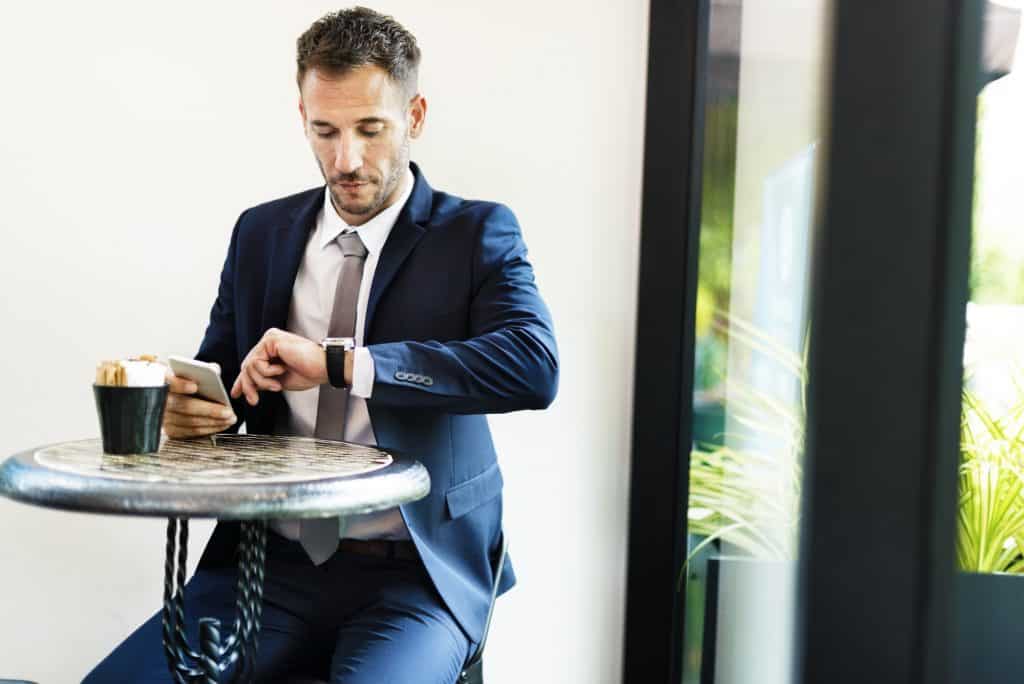 A good first impression is timeless. And in a highly competitive industry, it's invaluable.
In just the first 7 seconds of interaction, people start to form their opinion of you. They evaluate your status, authority, approachability, competence, confidence, and likeability faster than you can make a proper introduction. From a study that proves a connection between personality and appearance, we learn that even something as superficial as the way you look says a lot about who you are.
So, if you want to improve the way you interact with clients (and become a more likeable person altogether), look out for these 5 ways you might be undermining your first impression.
Mistake #1: Treating Others Poorly
Every contact you make holds opportunity — whether it's for a sale or for a referral. Too often, salespeople become dismissive if they realize they aren't speaking to a decision maker or the product isn't a good fit. But never underestimate the power of a referral.
If you discover you're not talking to a good prospect, your next question should be, "Who else in your circle would be a good fit?" If you've made a good impression, even a "no" can lead to a great opportunity. So stay respectful, even when there's not a sale.
Mistake #2: Not Dressing the Part
Face it, looks matter. One of the easiest ways to improve your first impression is to dress well. Most of us live behind our computer screens, which makes our clothing choice less significant in daily life. But when you're meeting new people, you should spend the extra energy on your appearance.
I've actually sat down with salespeople simply because they were well dressed. Why? We associate well-dressed people with respect and attention. So when you dress the part, you're more likely to get the respect (and listening ear) you're looking for.
Mistake #3: Discussing Controversial Topics
Political discussions ruin a first impression, especially today. People are so entrenched in one side that you're likely to find yourself at odds if you even allude to being affiliated with the other party.
Also, keep discussions about how much you drink, who you're seeing, or how late you party off limits. Those topics only hurt your reputation.
Tempted to make a derogatory comment about the opposite sex? Don't. Talking about topics, jokes, and lifestyle choices that are deemed controversial quickly ruins a good first impression.
Mistake #4: Not Listening
Ever tempted to walk into a sales meeting and launch into your full sales pitch? If you spend more time talking than listening, that tells clients you're out of tune with their needs. Clients want to know about you and what you have to offer. They don't want to hear a 45-minute monologue about the history of your company.
Mistake #5: Poor Email Etiquette
Email gives you the chance to make another great impression. Before you meet, send them an email invite that includes the date, details, and location. To really set yourself apart, create an event that links to their calendar. It tells them you're organized and won't let their needs slip through the cracks.
Also, proofread. Use proper grammar and spelling. Most people will write you off if you don't.
Bonus Tip: Be Punctual!
Don't hurt your chances of a good first impression by arriving late. When you're late, you waste people's time. Efficient people will eliminate your business immediately — they don't want to waste more time in the future.
Plus, latecomers often have plenty of excuses for their tardiness. Excuses drive people crazy. So plan accordingly, giving yourself plenty of travel time to arrive on time or early.
It's tough to overcome a bad first impression — so don't make one. Start on the right foot and leave an impression that makes people want to do business with you.