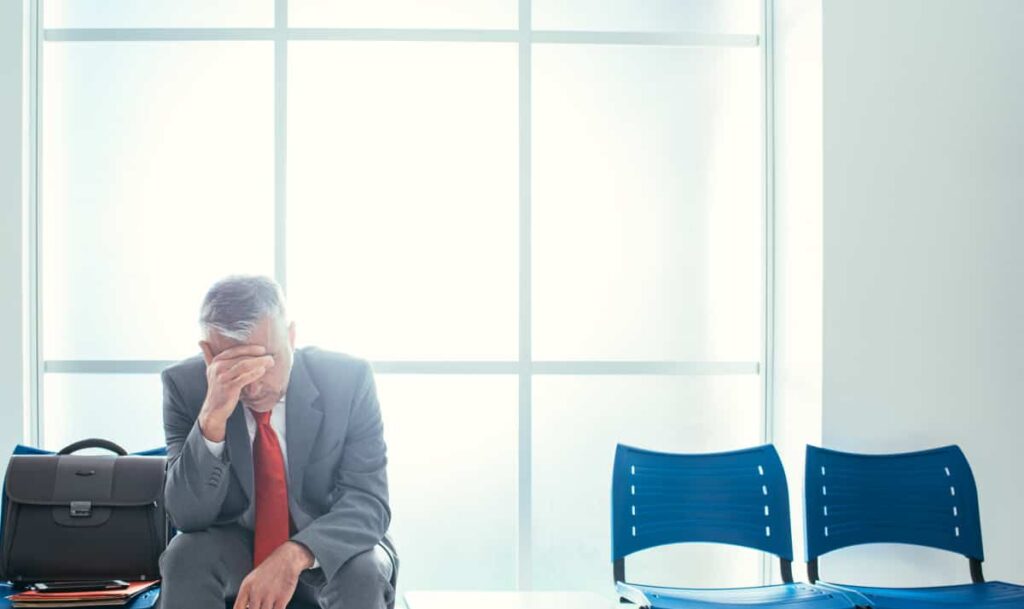 No one enjoys rejection. When people don't want what you're selling, it can feel personal — as if they don't like you, even though it's about the product.
Rejection happens. There's no use pretending it doesn't. If you're in sales, you've been rejected and you will be again.
But once you learn how to get over sales rejection, you'll find that hearing no doesn't have to stop your forward progress. With these six tips, you can move on and keep doing what works.
1. Put Your Product in Perspective
The best salespeople seem to believe in their product or service. They're 100% on board with whatever they're selling. But, if you go overboard, that'll make sales rejection worse. You feel like people are stupid if they don't understand how great the product is. Then you start getting mad at them. That doesn't help. Be careful — too much belief in your product can jade you. So have the confidence to move on and not pass too much judgment on the naysayers.
2. Come Up With a Third Direction
Yes and no aren't the only potential answers to a sales opportunity. In fact, think of a no as a not right now. Every relationship has a beginning, middle, and end — which means their relationship with another provider will eventually end. And when it does, you want to be available.
If someone bluntly says to me, "We're not buying your software. We're buying from your competitor. Their software is all-around better and we like them more," I can respond with, "I get it. Thanks for the opportunity to talk. I'll shoot you an email right now so you have my contact information and I'll check in with you next quarter to see how you're doing."
Related: Why Securing a Relationship Is More Important Than Securing a Sale
Then I'll call them every 60 days to keep in touch. Just because I didn't make a sale today, that doesn't mean I won't in the future. Meanwhile, I keep working on new pitches and new deals every day and nurturing different relationships. I need sales in 60 days and in six years — so whenever they buy, I'll be ready.
At some point, they won't use their current service, so the biggest thing is to figure out how to still be involved with them.
3. Don't Push
When people say no, don't keep pushing. You'll seem desperate and people don't want to buy things that aren't in demand. So work on your takeaway close technique. Don't let them know you need them to buy — try backing off, knowing you'll contact them again soon.
4. Learn From It
Look at the deals you don't close to find the obstacles for your prospects. See if there are changes you can make based on statistical significance from your interactions with prospects and clients. Then turn that information into something you can use.
5. Remember Your Other Deals
There are other fish in the sea. You should always have more leads waiting so that success isn't riding on one specific deal. People say no more than they say yes — that means you'll get rejected more than you'll close. It's just a part of sales and we all have to deal with it.
6. Treat Your Deals Equally
As you're learning how to not be afraid of rejection, try to mentally reframe the deals you're working. Maybe certain clients pay more than others, but try to treat each deal equally. Don't fixate on the return. That's when most salespeople hit a wall — they focus so much on the "big" clients, they forget about the regular ones.
The payout from regular clients adds up! So focus on adding two new customers a month — any two clients. If you're always adding customers, you've always got someone in the pipeline. You're not only working on that $20,000 deal — you're working on the $2,000 deal too. And when someone says no, you can move on to the next thing — you didn't lose your only deal.
7. Don't Forget Referrals
All your leads and customers are potential referral sources. You may not be the right fit for a prospect, but they can refer you to someone who is. The close rate is often low for the "big" deals because there's a lot of competition, but for referrals, the close rate is pretty high. So build your referral system and have a process for bringing in new clients this way too.
When Sales Rejection Happens Most
You'll experience most sales rejection in the beginning and middle of the funnel. Remember, you're on a fishing expedition — and sometimes you're not in the right place at the right time. Maybe your leads aren't as qualified as you thought. Plus, they don't know you yet. So you'll need to be brilliant really quick. Once you work people down the funnel, the rejection tapers off.
Don't let rejection get you down. Get back out there and work on your next deal. If you keep building activity, you'll soon hear a yes.
If you're looking for a way to boost your sales, book a demo to see how our CRM stands out!
Let your sales team see the difference with a Free 14 Day Trial today!
Check out our blog post, "What You Can Learn About Sales Hustle From an 8-Year-Old". And follow our YouTube channel for videos on Sales Motivation and Leadership!