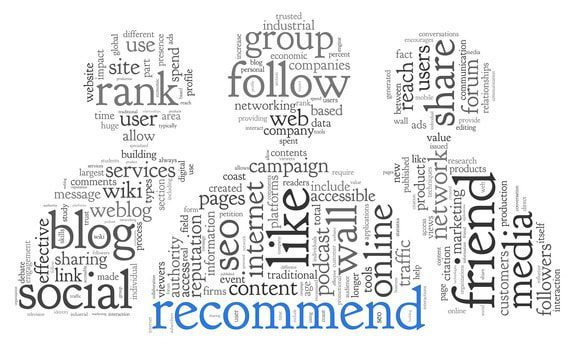 The rise of social media in the past two years has placed an increasing importance on reputation management. You can bet your last buck that if a Microsoft employee had too many drinks at a staff event, vomited over his company logo and the picture ended up on Facebook, some pretty bad PR would be in the pipeline.
Microsoft is a big organization, but the same can happen to anyone of us and, arguably, the effects would be more drastic on a smaller company. Prospects have the luxury of being able to research you before they buy. They can check out your company and your salespeople before making a decision and you better believe they do precisely that.
Here's a strategy to stay out of trouble for before, after and during the hiring and employment of your new sales team members.
Effective Pre-Hiring Research
1. Social Media
Okay, so it's no secret that social media is a good start, but here are some points that are considered less often. If somebody has just 5 contacts on LinkedIn, it's probably a cause for concern. This is especially the case in sales. No respectable, target-hungry salesperson will have anything less than a fully-fledged and thoroughly-fleshed-out profile, complete with extensive industry contacts and potential prospects. Other social networks will tell their own stories.
2. Google Image Search
It's a lesser known fact that unless you're careful with privacy settings on Facebook, photos of all kinds of mischief from your potential employees can end up as fully searchable and browsable images in Google Image search. Search for "first name, last name" and the city name, using inverted commas either side of the name like this:
"Jane Smith" Detroit
Once that's done, clicked on 'images'. This will show you at a glance if there are any company logos covered in vomit.
Effective Post-Hiring Strategy
1. Check Out Social Media Verbiage
There's a ton of great info out there in the form of social media verbiage that can be worked into your employee handbook to cover difficult situations that may damage your reputation. Be sure to emphasize the social media networks that are specific and relevant to your business and that your employees are actually using.
2. Manage Expectations
Having the information in the employee handbook is great, but it's also important to lay down expectations. Lay down the line up front. Make sure your new employees understand how their actions can negatively affect your company and while they're employed by you, they represent your organization and have a responsibility to do so in a positive light. These days, offline and online practically mean the same thing.
Reputation Management Strategy During Deployments
1. Occasionally Monitor Staff Activity
Whether it's you or whether you delegate this task to a secretary or someone else, set aside a small amount of time each month to keep an eye on your employees and make sure none of them are up to no good or are otherwise representing your company poorly. Remember again, the Google Image search trick can work wonders. Needless to say you don't need to stalk anyone, just keep an eye out for those logos.
2. Set up Google Alerts to 
Google alerts offers a service whereby you can receive e-mail notifications whenever someone mentions your company online. It just takes a few minutes to set up and is an essential part of the reputation management arsenal for any small to medium business. You can't do anything about a situation that you're not aware of and Google alerts is the easiest way to keep on top of things.