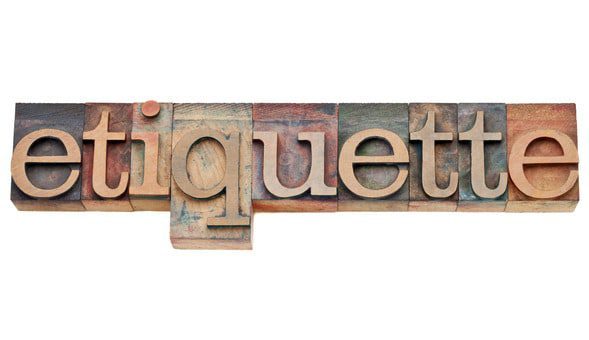 In this day and age, more and more business people prefer email to phone. It's easier, more convenient, and basically a paper trail of your correspondence. Because communicating via email is becoming more and more common, it's important for you, as a salesperson, to do it right.
Many people don't realize it, but email is a valuable marketing tool. You can use it to win over your prospects or customers. You want to come off as savvy and professional as you would over the phone or in person.
To help you communicate with your prospects or customers effectively via email, we put together 7 Essential Email Etiquette Rules For Salespeople to follow.
Pay attention to the timing of your email
When it comes to email, timing could be everything. Pay special attention to when you send an email. If you send a buying-related question towards the end of the day, the recipient would be likely to be busy and ignore it, or, even worse, forget about it until you send a follow-up email. An email that's sent out at 6:00 in the evening or in the middle of the night won't get as much attention as an email that's sent out first thing in the morning. You want your email to be seen first thing in the morning, so the best time to send it out is in the morning or when you know your recipient is not busy.
Include a professional email signature
Email signatures are often overlooked as an incredible marketing opportunity. Not only will you come off as professional with one, you can also advertise your organization and sometimes yourself with it. Include your website, LinkedIn profile, and any promotions your organization may have at the moment. Be sure to keep the font, text color, and wording as neat and professional as possible.
Don't reply all unless it is absolutely necessary
There are many instances where a businessperson would accidentally hit "reply all" and get himself into an awkward situation. This could be especially detrimental if a customer, a prospect, or anyone who's not part of your organization is involved. Pay careful attention to who you're replying to, and don't reply all unless it is absolutely necessary.
Keep it short and sweet
In this busy world, nobody really has the time to read a lengthy email full of fluff. The more long-winded emails you send out, the more likely your recipient will ignore you. Only include the things you need to say and the questions you need to ask.
Use BCC if necessary
If you're in a delicate situation that might involve salesperson reporting, you can BCC your boss or another person in your organization to look at the email correspondence and provide feedback.
Recognize the importance of the subject line
Here is a little story: In the 1950s, when advertising was huge in New York City, there was an executive who saw a blind man on the street. He was holding a sign that read, "I'm blind." The executive made a bet with his associate that he would triple the blind man's income simply by adding 3 words to the sign. When his associate accepted the bet, the executive got the blind man's permission and wrote "It's springtime!" on the sign. Needless to say, the executive ended up winning the bet.
Words are powerful. When people saw the sign, they thought about how beautiful spring was with blooming flowers and cute birds flying about. They then realized that the blind man couldn't get to see any of it, so they showered him with tips out of sympathy.
The subject line allows you to capture your recipient's attention in a heartbeat. Recognize the importance of the subject line, and choose your words wisely.
Use templates
If you're pressed for time, a template may save the day. If you use email templates, you will send out professional emails with fewer errors. Try creating templates on Word, Outlook, or Yesware. If you send out a certain type of email a lot, create a template of the email so you won't have to type it out every single time. To a lot of salespeople, templates are a godsend because they save an enormous amount of time when it comes to handling common business tasks.