Common scenario: Your sales reps are using their own phone number to make business calls, and they are being bombarded by customers calling them in their free time, or there is no way you can have access to your reps' performance in their calls. CallProof Voice is here to solve this problem. It provides a single phone number that you own so that your sales reps can make and receive calls from customers on their own devices. With this solution, you don't have to worry about your sales reps getting calls after hours or having to carry two devices. You can easily assign a single phone number to each of your sales reps, while still maintaining control over the number and not having your sales reps overwhelmed answering phone calls after hours, weekends, or even vacations.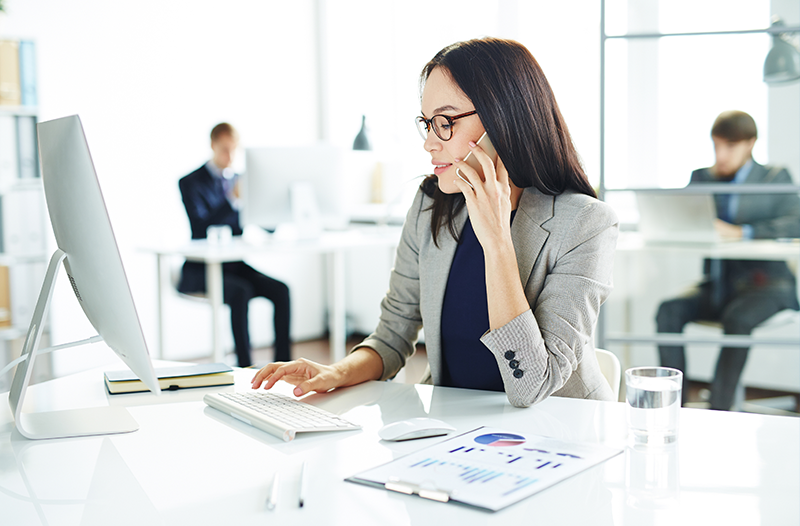 This means you can ensure that your customers are getting the highest quality service. Plus, with our integrated call recording features, you can synchronize these calls into our CRM calls to ensure customer satisfaction and to make sure they are automatically updated. With CallProof Voice, you can now give your reps the phone number they need without all the hassle. Get started today and make life easier for everyone! 
CallProof Voice is easy to set up and deploy. All you need to do is sign up for an account, assign a phone number to each sales rep, and you're ready to go. Or if you prefer, you can import the company phone number from any of the carriers you know into our CRM. No more worrying about phone bills or carrying two devices – just the convenience of a single phone number that your reps can use. With CallProof Voice, you can finally make sales calls easier and more efficient! Try it today to see the difference. 
With this new capability, you can track and measure the performance of your sales team. You can gain insights into what methods they are using; how successful they are at closing deals and other information that can help you better understand where your sales process is succeeding or needing improvement. Furthermore, you can use call recordings to give feedback and coaching to your sales team on how they are performing, providing them with the tools they need to succeed. Additionally, text messaging can be used to provide an efficient way for customers to reach out and ask questions or schedule an appointment. Integration with Zapier can provide additional automation to ensure that leads are being handled promptly, and you can use the data from your ads to gain insights into how best to target your advertising. Finally, having an 800 number can help give customers a feeling of trust in your brand and make them more likely to convert. All these features and functions are available with CallProof Voice, providing an invaluable resource for any sales team. 
With this technology, you are empowered to take your sales process to the next level and maximize success. By taking advantage of these features, you can ensure that your sales team is performing at an optimal level, and that your customers are receiving the best experience possible. With call-tracking and other powerful features, you can be sure that your sales process is running as efficiently and effectively as possible.
This technology has made it possible for businesses of all sizes to take control of their sales process, turning leads into customers and improving the bottom line. The possibilities are endless with a call-tracking system, allowing you to revolutionize the way that your sales team works. With the right call-tracking system in place, success will be within reach.
CallProof makes all these opportunities possible. We are in beta, so we have a monthly plan specifically for that. We can either give you a custom brand-new number, or you can import that from another wireless carrier. Let 2023 be a successful sales year!