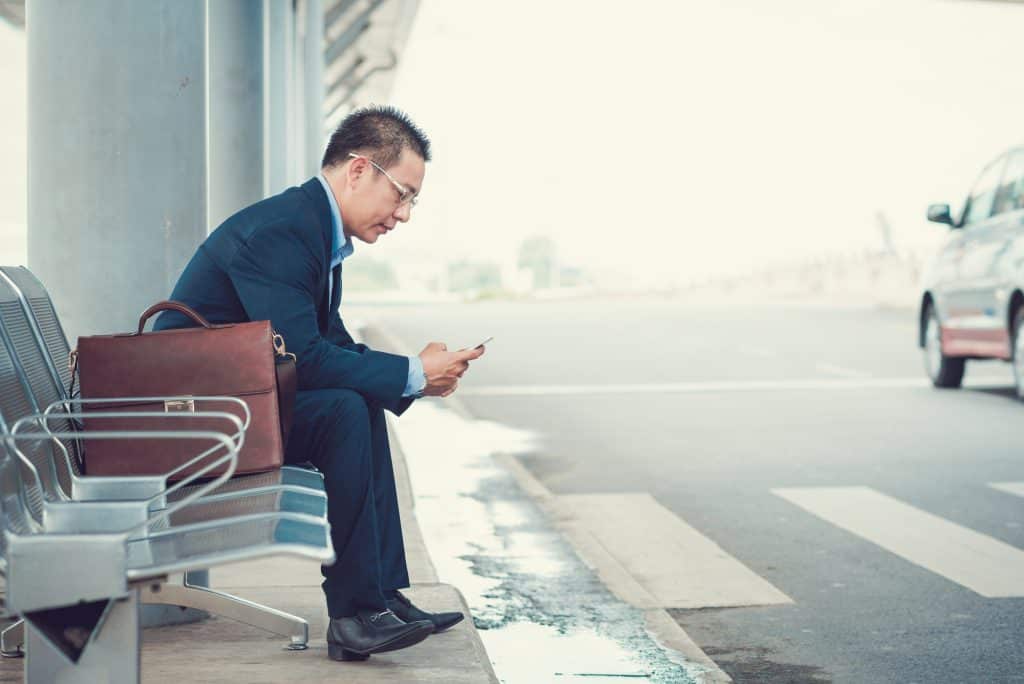 As a salesperson, you have a say in how your day unfolds. But as you balance working in the office with prospecting and helping clients, are you really making the most of your time?
Below we've listed the most common time management mistakes that salespeople – and sales managers – make. If you want your sales team to run smoothly and effectively, avoid these mistakes and follow the steps listed for a more productive schedule.
The Biggest Time Management Mistakes That Sales Teams Make
Being busy doesn't mean you're effective. So look at how you spend your time and schedule your day to see if you're maximizing your work hours.
Mistake #1: Spending Time on Software Updates and Data Entry
A salesperson's day should be focused on talking to prospects. You have to work within the office hours of your potential clients. So spend your day making those connections. Other activities can be done other times. The CRM software can be updated anytime. It's not bound to the 9-5 workday. So save it for a less valuable time of the day.
Mistake #2: Leaving the Schedule Open
Each night before you leave the office, figure out the best plan of action for the next day. If you don't have a plan, you won't accomplish as much. Make a schedule of when you'll prospect and contact clients so you don't spend your best hours figuring out what to do next.
Managers, help your team by setting clear goals for activity and creating a sample salesperson daily schedule. Then your salespeople have a model of how to structure their day to best use their time.
Follow These 3 Steps to Increase Your Sales Productivity
As you look to increase productivity every month, the key is knowing what works. So, after you set activity level goals for each individual and teach them to schedule their day, you need to check on what's happening. It's all about the plan, the reality, and looking for ways to improve.
1. Know the Plan
As a manager, I want to know how my salespeople schedule their day. I want to know who they plan to see and how they envision spending their time. For example, they'll tell me, "These are the 10 people I'll see today."
2. Know What Actually Happened
Next, I need to know how the plan unfolds. What really happens? Do they see all 10 people? Maybe they only see 7 of 10 prospects on their list for the day. Now I can follow up.
3. Calculate the Difference and the Cost
What's the difference between their plan and reality? In this case, they missed three of their planned contacts for the day. So I ask why. The salesperson says, "The expense report took up my time so I could only get to seven people."
Now I know the expense report is costing us three visits. If we close 30% of our contacts, that expense report costs us $35K in potential earnings. If my salespeople have to do one expense report a month, it costs us $420K per year per salesperson. Sounds like I need to figure out how to eliminate the expense reports for my sales team. And with that amount of potential profit, I can afford to hire someone that handles expense reports for my team.
When you crunch the numbers and see the differentials, you'll see what's standing in the way of closing more sales. Don't let the we've always done it this way mentality stand in your way. Instead, take an honest look at the numbers and eliminate the tasks that create unnecessary obstacles.
Time Management Tips for Sales Managers
Managers, with intentionality, you can teach each member of your team how to be a successful salesperson. Don't leave it up for them to navigate on their own. Here's how.
1. Figure Out What They Should and Shouldn't Be Doing
What's getting in their way of meeting prospects and closing sales? If you can eliminate unnecessary tasks, do it.
2. Find Solutions
Are expense reports getting in their way? Hire someone to handle those. Is CRM reporting taking up too much time? Find a CRM that automates activity reports. There are solutions out there for these time-consuming tasks — you just need to implement them.
3. Check Activity Levels
Work backwards with your numbers. How many average clients will they need to meet their sales goal? To close that many clients, how many people should they quote? In order to get that number of quotes, how many prospects should they see? How many prospects is that per day?
Then, if you can tell a salesperson exactly how many prospects they should see each day, you've taken out your guess work. With an automated CRM, you can hold them accountable to maintaining the activity level they need to meet their goals.
Time Management Tips for Salespeople
1. If It's on Your Calendar, You HAVE to Do It
It's easy to snooze a task for later. Don't do it. Make your calendar sacred. If there's a task on it, it's not optional. If you get into a cycle of picking and choosing which tasks you'll do, you'll always avoid the most difficult (and maybe most lucrative) ones.
2. Focus on the Highest Payoff Activities
When you have the choice, pick the activities with the highest payoff. Sure, updating your data for the week is important, but what's the payoff? Cold-calling prospects may be more taxing, but it holds the biggest potential return. So, when your list gets long, don't start with the menial tasks that don't make much difference. Instead, start with the ones that pay.
If you're not using your flexible schedule to your advantage, it's time to start. Choose activities that bring the most reward and delegate the tasks that don't.