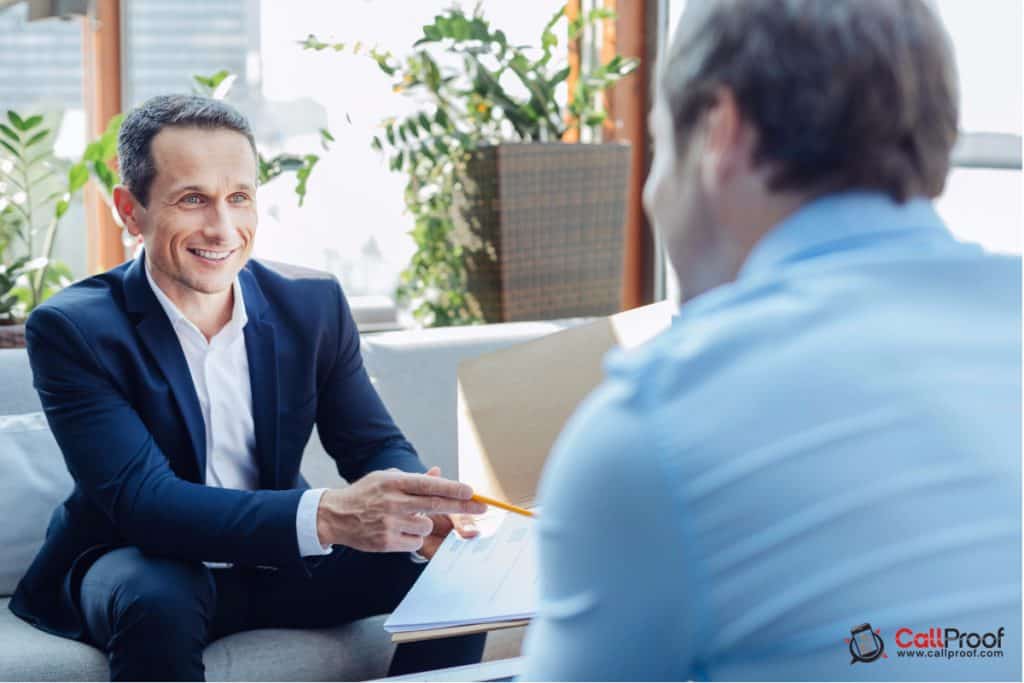 If you're looking to move your prospects from possibility to purchase, it's time to reexamine your sales funnel management. At the top of this metaphorical funnel are any people who could potentially buy. Then, as they move closer to being a client, they move down the funnel.
But how does this funnel really help the sales process? It works toward two advantages.
1. Planning Your Sales Steps
Figuring out where people are in this process helps you manage your sales steps. So, if a person is a new prospect, you know what to do. If they're a returning customer, they're at a different part of the funnel, and you need to take a different action step.
Related: A Sales Lead Management Process You Can Count On
See, too often people wait for the customer or prospect to tell them to go to the next step. It works better if you figure out how to get them to the next step. Don't just wait for it to happen — make it happen.
Look at your pipeline and ask yourself, "What's the next action I need to do?" Keep your action simple. It shouldn't be conducting extensive research and geological surveys. It can be as easy as setting a reminder to call them tomorrow. Use your pipeline to be proactive, not reactive.
2. Balancing Your Sales Steps
Funnel management in sales also keeps you balanced. Try to spend time with prospects in each part of your funnel: the top, middle, and bottom. You should be continually prospecting, quoting, and closing. If you focus on these areas in phases, your pipeline goes dry. The key is doing all of your essential activities regularly. Maybe you start with phone calls (the top of the funnel) and schedule a lot of appointments. Well, don't stop making those prospecting calls when you start going to appointments.
Balance every stage of the process. That way, you keep your sales steady. Otherwise, you work a few prospects through your pipeline only to realize you have no one left at the top of your funnel. Once your current deals close, you'll have to start at square one, and it'll be a while before you make another sale.
More Tips for Managing Your Sales Pipeline
Keep Sales Stages Simple
The way you move people through the pipeline should be easy. Know your next steps for each level. How can you get them from the top to the middle? When you have go-to sales steps, the answer is easy.
Related: How to Close More Deals by Mapping Your Sales Process
Limit Active Prospects
You only need to focus on a few sales-ready leads at a time. Now, you might have 500 prospects, but who are the sales-ready leads you can work through the pipeline? You can't manage 500 records and move them to their next steps. It takes too much time. Instead, you need to be able to look at your sales-ready leads daily to figure out their next step. Then figure out who will fill their spot after they buy.
I used to be a sales trainer. Our first step was to look at pipeline reports. And so often, I'd see 100 people on their forecasting reports. They were proud of it. High numbers looked great on their report, but it wasn't actionable, much less realistic. During our training, I'd ask them to get their prospect list down to seven people. Sure, they had more options than that, but they needed a smaller number to make it manageable. So they'd choose seven deals of various sizes to focus on, and they'd start closing them. It was way easier to close two out of seven deals than it was to close two out of 100.
De-Clutter Your Funnel
Most of the time, the pipeline ends up in an Excel file. Salespeople have reporting responsibilities, so they keep this file that they tweak and submit every Friday afternoon. But after a while, they become numb to it. They're used to looking at the same data — after you've seen "oddball" on there for so long, it just stays. It's natural, but not so effective for keeping the pipeline fresh.
If you want your team to get their funnel down to seven (or however many works for your industry), let them pick which prospects they want. Then they need to literally only focus on those potential customers until they close the deal or go back to another status. Delete the others from your file for now. They're not your focus.
Your pipeline isn't about how many prospects you can cram into it. It's about what's real. If you want to close deals, you want to eliminate as much noise as possible. The only people you should deal with are the ones you're actively pushing through your pipeline.