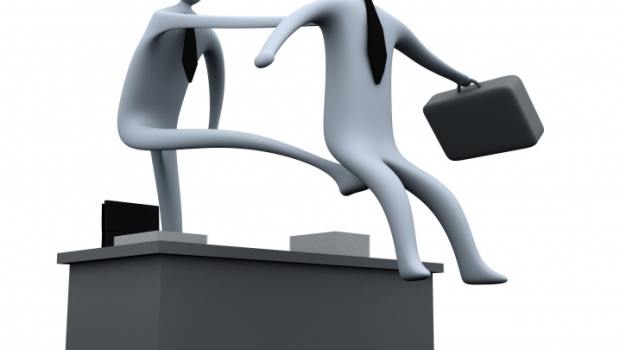 Got a penny-pinching customer? Got a customer that's notoriously difficult to work with? Got a customer that's just not worth your time?
Good news. You can fire them!
That's right. Your customer isn't the only one who can terminate the relationship. You have just as much right as they do to call it quits.
Reasons to fire a customer
As the famous saying goes, time is money. You want to spend time with customers that bring you the most opportunities. What better way to ring into the New Year than to get rid of all the dead weight? You'll find yourself with more time to focus on existing and new customers that are actually worth your time and energy. Here are 3 perfectly valid reasons to fire a customer:
The customer's poor attitude is making your salespeople  miserable.
The customer doesn't pay you enough.
The customer is draining your energy and resources.
How to figure out who your worst customer is
You can't just point at a customer and say, "Bob talks too much, and he's always hitting on our receptionist. He's got to go."
Making a hasty decision like that is foolish. As unlikeable as Bob is, there's always a chance that his organization is the one that brings in the most revenue. You have to figure out your worst customer by looking at cold hard data. That means busting out your covert records and pinpointing which accounts your salespeople spent the most time with since the beginning of the year and which customers have been making the most calls to the service support center. Create a top 10 list of who you've spent most of your resources on. Analyze each account. Look at the revenue each one is bringing in and determine whether or not it's enough to continue focusing your energy on them. If there's not enough revenue to justify it, it may be time to fire that customer.
To fire or not to fire?
Before firing a customer, you need to figure out if it's a wise business decision. If you sell something that only one type of business can buy, and if there's only one business like that in your town, there isn't much you can do about it. However, if you're in an environment where you can find other prospects after a bit of time and effort, you can go ahead and get rid of the customer you don't want to deal with anymore.
Giving them the option to stay onboard
If you feel that you're not making enough money off a customer, but if you're uncertain about terminating your relationship with them, you can always give them the option to stay only if they agree to pay more.
Let's say one of your customers is situated inside a hospital. If you've ever dealt with customer in a hospital, you know how difficult it is to visit one. You have to drive up to the hospital, park in the parking garage, get into the elevator, walk to another building, and wait for the customer until he's ready. You're spending a lot more time getting to this customer than you do getting to your other customers, who usually operate out of simple office buildings. Not only that, but you're no longer making any money off this customer. He hardly ever buys new products from you, but instead calls you all the time and asks you to fix or update his existing products. However, you have a feeling that he may put in a huge order soon. You don't want to risk losing the next order by calling it quits with him, but you're tired of putting in so much time with him without getting anything in return. So what to do?
Start charging him. Call him and say, "We've implemented a new policy for 2013, and it's to start charging a delivery or maintenance fee. Here's the fee…"
It's a win-win scenario because you're giving him the opportunity to stay as a customer, but if he's not happy and doesn't value your service as much, he'll go elsewhere. If he ever decides to come back, you have some leverage to negotiate new terms.
Start the new year…
Afresh! Fire your worst customers for your best year yet. What better time to do that than right now?