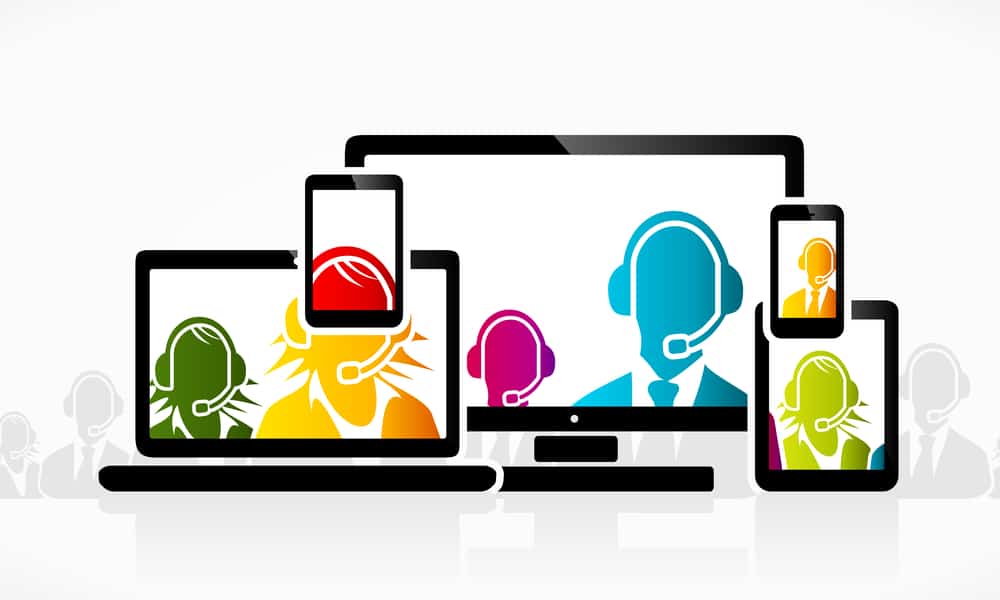 Savvy business owners can learn a lot from watching people in action. You've probably experienced the occasional loud-talker on his cell phone interrupting the peace and quiet of everyone else in the grocery store line.
What's becoming more common, however, is the distracted shopper. Head down, eyes busily scanning social media or text messaging friends, oblivious to what's going on around them.
Instead of heaving a sigh of disgust at this cultural shift, look for insights to how your business should be adapting its customer service strategies. If your customers are keeping their heads down and eyes glued to their device, that's where you should be, too.
Research shows that more consumers are catching onto new technologies. The Cellular Telecommunications Industry Association reports that in 2013, 39.4% of households relied only on wireless devices, up from 4.2% in 2003.
RetailReply is a text messaging tool that businesses can use to keep up with the times.
More Than a Cultural Adaptation
Aside from the fact that people are spending time communicating on their phones but not making phone calls, text messaging is a better way to communicate with your customers for several reasons.
No one wants to be on hold anymore. Consumers just don't have the patience to wait while your business connects them to the right department.
Consumers are impatient. People don't want to have to verify their identity by providing information (like account numbers) that they don't have at their fingertips.
Everyone can text. No matter what kind of phone consumers have, smartphone users and standard cell phone users can use text messaging. Relying on an app limits you to smartphone users only.
How RetailReply Works
Businesses should still offer consumers the opportunity to call in. But if there's an estimated wait time, giving customers the option to text gives them an out, which makes you look good, too.
Here's how it works:
The consumer opts to send a text message.
Verification occurs in real time. The caller's phone number shows up in your system, which is a component that consumers can't fake.
Your customer care reps respond, and carry on a conversation with the customer to resolve the problem, answer the question, etc.
It's that simple!
Benefits
RetailReply is a unique customer service tool, as it serves both consumers and businesses.
Customers
Customers can communicate with you anytime, anywhere. In the past, customers had to set aside a block of time, knowing they might be put on hold for awhile and that they'd need to be at home, in front of important papers and information.
With RetailReply, customers can stand in line at the grocery store and shoot you a text, or communicate with you while watching Little League or Saturday morning soccer games. Essentially, the app gives consumers lots of freedom, and they get their time back.
Further, a service like RetailReply can replace the online chat tool, which consumers also find restricting. Think about it: online chat is as much of a time suck as a phone call, because consumers are strapped to their desktop computers or laptops, waiting for a response.
Businesses
Businesses look good when they offer innovative communications technologies. Your customer service team can multitask with the best with text messaging tools. Instead of being locked into talking to one customer on one phone call, one team member can communicate simultaneously with multiple customers. In addition to increasing efficiency, consumers will choose to do business with you because of your stellar reputation for customer service.
Who Should Use RetailReply?
The truth is, most businesses need to improve customer service, and text messaging is a service worth exploring. If you get a lot of phone calls for pricing requests, depend on online chat to communicate, regularly call customers to update them on progress, or handle a lot of complaints, consider adding text messaging as an alternative means of customer communication.
Try the service for free and see how text messaging could serve your customers. Go to RetailReply and sign up for the 14-day free trial.