Don't let your sales team make the rooky mistake of losing contact with prospects. Nurture sales relationships by getting automatic reminders to follow-up with emails, calls and visits.
With the Task and Reminders tool, sales teams carry leads through the funnel from introduction to close without hassle. Everything is kept in sync with Outlook and Google email and calendar integration.
CallProof then creates and sends sales activity reports to managers with logged calls, emails and tasks completed. Automatically collecting data keeps everyone on the same page and gives more time to make more sales.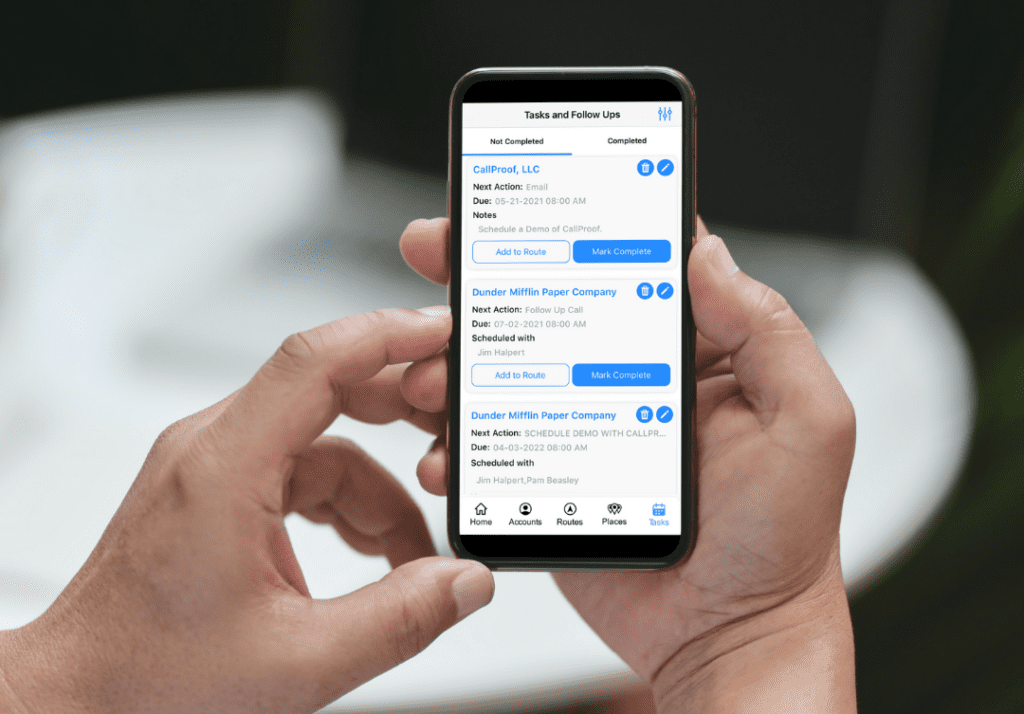 View all Features here or see how CallProof can help your sales team with a quick demo.