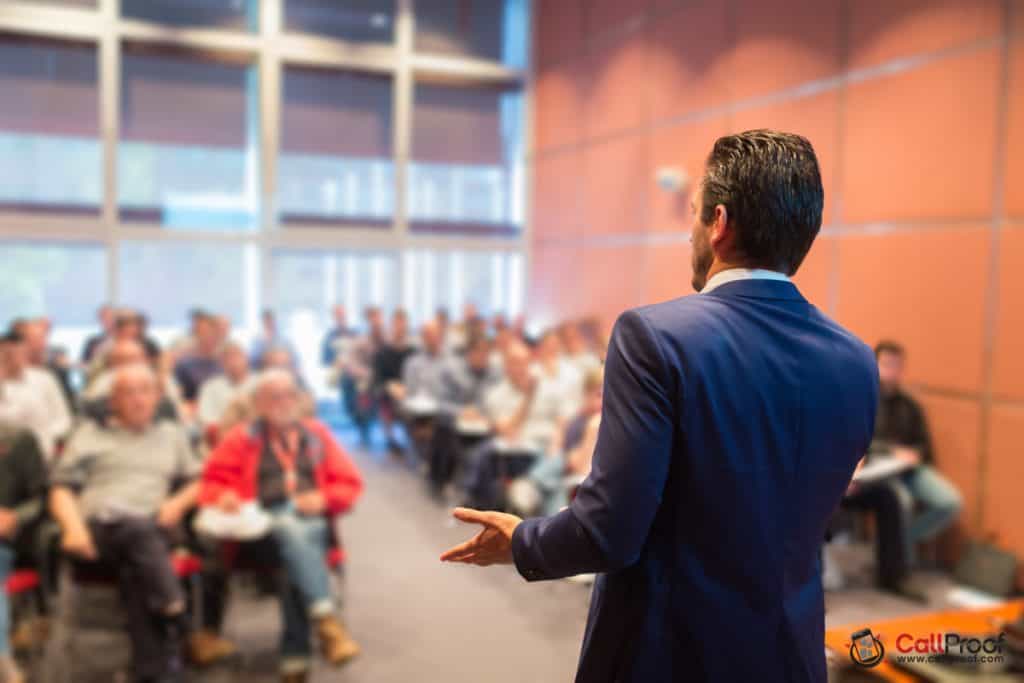 You need some motivation. You want to build your sales skills and get inspired, but are sales conferences worth your time… and money?
Usually, the juice isn't worth the squeeze.
We often go to sales training conferences to improve our skill set and find the secret to unlocking our next level of success, but don't get as much out of the conferences as we hope. Sure, there are a few takeaways, but for the most part, we're inactive. We're learning some cool tips, not building our skills.
Here's why sales conferences don't work and some better alternatives that will do more for your sales than any conference.
Seminars That Work (or Not)
Sales skills are tactical. Yes, you need to understand an overall strategy, but actually doing the work is when you'll see real growth in your skills.
So skip the sales training conferences. You'll learn more by going to ten appointments than you will by sitting and listening to someone talk about how great they are at sales. The most effective way to become a better salesperson is to pitch to more people, meet more customers, and increase your activity.
But what about self-help? Improving personal skills is a strategic way to better your sales. Self-help seminars that focus on creating a healthy mindset, increasing productivity, or using organizational strategies may be what you need. Making some personal changes can drastically affect your work and improve your effectiveness.
Best Sales Conferences of 2018
Before you choose to go to a conference, think about what you want to accomplish. What are your goals?
For me, learning about my customers' businesses is most important. So I go to my customers' conferences to learn from the experts in their industries. Then I can understand where they're coming from and where their industry is going.
Maybe you're hoping to make some personal changes that will make a difference in your approach to work. Check out Tony Robbins' and Brian Tracy's schedule. Their seminars on business, leadership, and personal motivation are among the best.
But want to know where the truly best sales conferences of 2018 are?
Your house, your favorite coffee shop, and in your car when you arrive a few minutes early for your appointment… via the internet. With webinars, you can learn great information at your own pace and in shorter spurts. At seminars, you learn the most in the opening and closing remarks — the info in the middle doesn't stick. But if you break that information into smaller segments, you'll retain more.
Webinars give you the freedom to learn at your own speed — and all the experts offer them. So, after you figure out your goals, look for webinars that provide you with the training you need to reach those goals.
For more resources, check out The 7 Unlikely Sales Books Every Salesperson Should Own [2018 Guide].
Join a Peer Group
If your business has non-competing markets, peer groups are another great alternative to improve your skills and up your motivation. Try to get together with peers to talk about operations and strategy. Maybe you know someone that sells a similar product to a different region — get together and share secrets. As long as your businesses aren't competing, peer groups can be a great place to share tips and strategies. Plus, it's a sounding board for new ideas and a source of encouragement from people who understand your job. You can even form an official group for perks like group purchasing!
If you're in need of motivation, a conference may not be the solution you need. So don't just pick a sales conference by default. Check out other sources of motivation and information to really put your time and money to its best use.