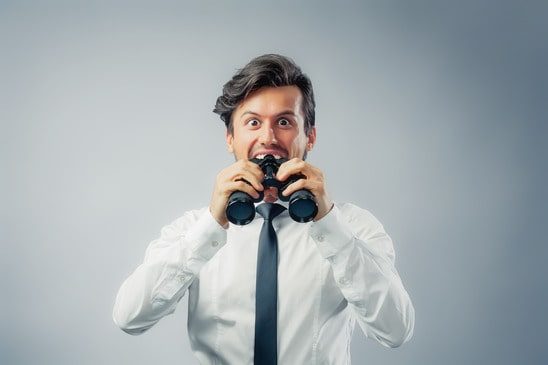 It's genuinely difficult to overstate the importance of forecasting your sales. But what if you forecast your sales inaccurately? Every salesperson wants to give good news to their managers about how many deals are closing. And sales managers want to give that good news to the business owners with unparalleled confidence.
Getting the projections correct is about much more than just giving the CEO peace of mind that they'll be profitable at the end of the month. In many cases, it's about making sure you have enough stock to fulfill your orders, have enough employees to provide the service and run a generally successful business.
Painful as it may seem, only around 20% of sales managers even have forecasts for sales reports in the first place. Of that 20%, only the really good ones are correct at least 90% of the time and the consequences can be disastrous. Here's how to streamline your forecasting process for a more efficient operation.
The Importance of Honest Communication
It's critical that you can rely on the sales manager to deliver accurate information. This means you must have a conversation about honesty with your sales manager and you must ask them to have that same conversation about honesty with each individual member of your sales team.
If someone says a deal's closing, it had better be closing. People need to know they'll feel consequences if the information proves inaccurate without good reason.
Recording Follow-up Calls
If your company operates on an especially long sales cycle, consider recording the follow-up calls made to hot, or potentially closing deals. If you listen back to them later on and hear the prospect answer with a stone cold and slightly confused "uhhm, I'm fine?" when your salesperson asks how they are, it may not be quite as close as you've been led to believe.
Discussing Deals Day by Day
If you haven't spoken about a deal going to the next stage, guess what? It hasn't happened yet. Salespeople must look at their deal sheets on a daily basis and know exactly how they'll get each one to the next stage to make sure it does happen. Without breaking down and regularly monitoring possible sales this way, an accurate forecast is simply not achievable. Not only will you not know what's coming up that could close, the less likely those deals are to close in the first place.
Don't Celebrate Until You've Got the Check
As you work your way closer to the close, make sure your team knows never to celebrate until that day actually comes. Like I tell my guys, when you've got the check, come and see me for the celebrations. Salespeople can get excited when a big prospect toes the line a little, but don't order the necessary inventorying until it's a done deal.
Weekly Team Catch-Ups
We all know sales managers should catch up with their salespeople regularly. Doing this every week is usually a good frequency, but less obvious is doing it in front of the whole team. If you're playing football and you could see your teammate was struggling to catch long throws all the time, the team would start holding that player accountable for making sure he practiced. That player would feel the burn of his team's expectations and his own lack of effort. He or she is more likely to knuckle down.
Hold team meetings weekly and make each salesperson discuss their individual sales forecasts in public for the sales manager so everyone knows where they are, how they're doing and what's expected to close.