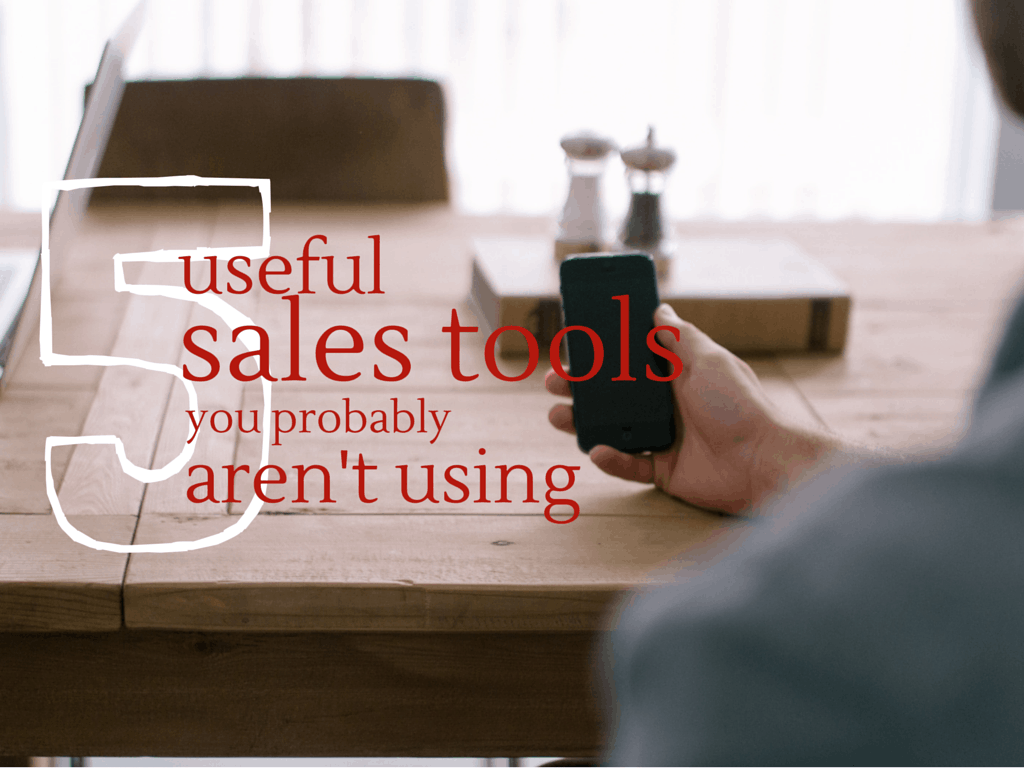 Sales tools are constantly and rapidly changing. Take a look at Rapportive: once a highly useful sales tool, salespeople are now turning away from it in droves. With many tried-and-true tools still at work and newbies hitting the market every day, it's hard to keep up with the times.
Don't go at it alone when you start out in sales. Even seasoned salespeople benefit from sales tools that boost productivity, efficiency and revenue. Here's a list of some of the most useful sales tools on the market. Try them on for size, and see which ones work for you.
Mail Merge
This handy tool lets you create a spreadsheet in Google Docs that essentially acts as a mail merge. Once you create the file, you can dump a huge number of first names, last names and email addresses into the document, and the spreadsheet merges the data into an email form. As a result, with a few strokes of the keyboard, you can send out personalized emails that don't have a ton of email addresses in the "cc" or "blind cc" fields—factors that hinder the personal feel of an email. Even better, you don't need to use any additional tools like Yesware or Tout for it to work.
It does have one downside: The tool doesn't let you track who clicked on the email's links or other metrics, but it's a quick way to shoot customized emails to your database.
Google Alerts
It's easy to track prospect, sales contacts, or even competitors using Google Alerts. Stay up-to-date on trends or news about your key competitors, someone new to the marketplace that you want to keep your eye on, or negative press about products. Having this information at your fingertips provides a quick way to view the day's top news and information—without jamming up your email inbox.
Digital Signature
Sales tools that let you sign your handwritten name into documents are a huge time-saver. Instead of having to print out a document, sign it, scan the document, and then send it back, you can simply insert the signature into the document and hit send.
Photos
With all of the technology we have access to in our lives, taking pictures has never been easier. Use that to your advantage: take a photo of a business' tired-looking sign, pop into the business in person, send it via a text, or shoot an email, and say, "Hey, I noticed your sign is damaged. May I send you some pricing information for a new sign?" It's a simple, yet direct approach, and the communication can help you get a foot in the door.
CallProof
Innovative tools like CallProof help to streamline your productivity. One of the most popular features of Callproof is the ability to search for nearby contacts. When you're out on a sales call or prospecting, simply log into CallProof to find another customer that's located close by to your current location. Save time and gain an opportunity to get in front of prospects and clients, without having to drive extra miles.
At CallProof, we're always looking for innovative ways to save salespeople time and money. With unique sales tools like mail merge, Google alerts, photos and signatures, we continue to improve our own CallProof services. You can easily prospect close-by clients with our tools, and we're building triggers into Zapier to improve sales-activity automation. Every time you find a new sales tool that works for you, you're one step closer to freeing up more of your time to talk to prospects—and driving sales.