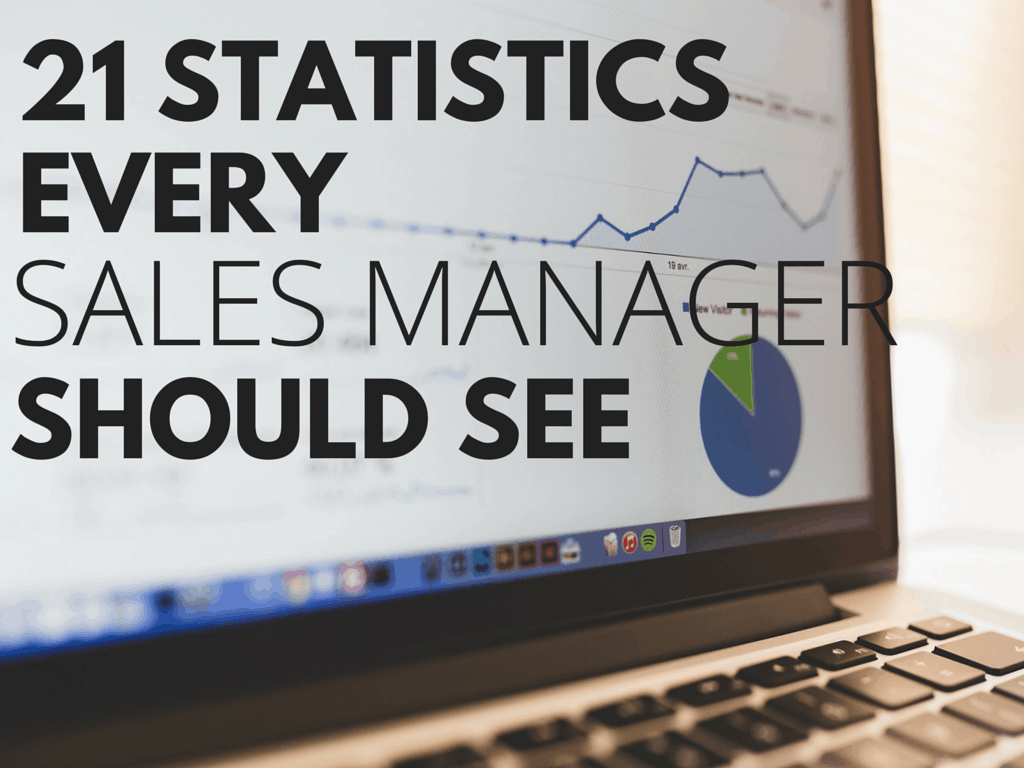 It's no surprise that cold calls and follow-ups are part of most sales organizations' processes. What is surprising is how much those processes could be improved, especially when it comes to sales tracking and automation.
I recently came across some interesting and actionable sales statistics that will strike a chord with any salesperson or manager. Use them in your organization to increase progress towards your team's sales and sales automation efforts.
Cold Calls
1. In 2007 it took an average of 3.68 cold call attempts to reach a prospect. Today it is 8 attempts. (TeleNet & Ovation Sales Group)
2. 78% of decision makers polled have taken an appointment or attended an event that came from an email or cold call. (DiscoverOrg)
3. The early bird gets the worm. 50% of sales go to the first salesperson to contact the prospect. (Insidesales.com)
Lead Nurturing
4. 80% of sales require 5 follow-up calls after meeting. (Scripted)
5. The average salesperson only makes 2 attempts to reach a prospect (Sirius Decisions), but it takes approximately 7-13 touches to generate a B2B qualified sales lead (Direct Marketing Partners).
6. 92% of salespeople give up after no sales on the 4th call. 60% of customers say no four times before saying yes. (NuGrowth)
7. The number of conversations per passed account increased 15% year-over-year. In other words, SDRs were having more conversations per account (and across contacts) before passing the qualified opportunity. (The Outbound Index)
8. Texting after contact leads to a 112.6% higher lead to engagement conversion. (Velocify)
9. Companies that nurture leads make 50% more sales at a cost 33% less than non-nurtured leads. (Forrester Research)
Voicemails
10. The average voicemail response rate is 4.8%. (InsideSales)
11. A team of 50 sales reps leave approximately 1277 hours of voicemails per month. (RingDNA)
12. 80% of calls go to voicemail, and 90% of first-time voicemails are never returned. (RingLead)
Automation & Sales Processes
13. 80% of the avg. salesperson's day is spent on non-revenue generating activities. (NuGrowth)
14. Automated & enforced sales processes generate 88% quota attainment (vs. 78% with merely "well documented" processes.) (Velocify)
15. 45% of sales reps say they need help figuring out which accounts to prioritize. (NuGrowth)
16. 20% of sales reps' time is spent researching, not selling. (NuGrowth)
17. The average salesperson only sells for 90 minutes each day. (NuGrowth)
18. Only 33% of inside sales rep time is spent actively selling. (CSO Insights)
19. 71% of sales reps say they spend too much time on data entry. (Toutapp)
20. According to a Qvidian 2014 Sales Execution Survey, 88% of missed opportunities were caused because sales couldn't find or leverage internal resources.
21. 42% of sales reps don't feel they have the information they need before making a call. (NuGrowth)