This is a guest post by James Kennedy. James is an online sales hacker who helps triple the number of leads in your org by making kick-ass explainer videos at http://www.piehole.tv.
Got a marketing department? Yeah, so do I. We sell explainer videos at Piehole. The marketing department (Lorcia) rocks. She especially rocks at sending out pretty newsletters to our database. They are full of pictures, graphs, calls to action and pretty words.
The problem is, they don't do much for me. I need to get into conversations with clients about how we can help improve their conversion rates, make themselves understood and sell more by using video.
Don't get me wrong. By industry standards our newsletters are great. Take this newsletter …
It enjoyed a 37% open rate. 10% of those clicked on a link. This is way above what a lot of people managed to achieve. These numbers are, however, merely vanity metrics.
So let me tell you how I turned this email around after the horse had bolted. We went of 0 replies to 25 conversations with clients and on to fulfill my April quota by the 3rd of the month.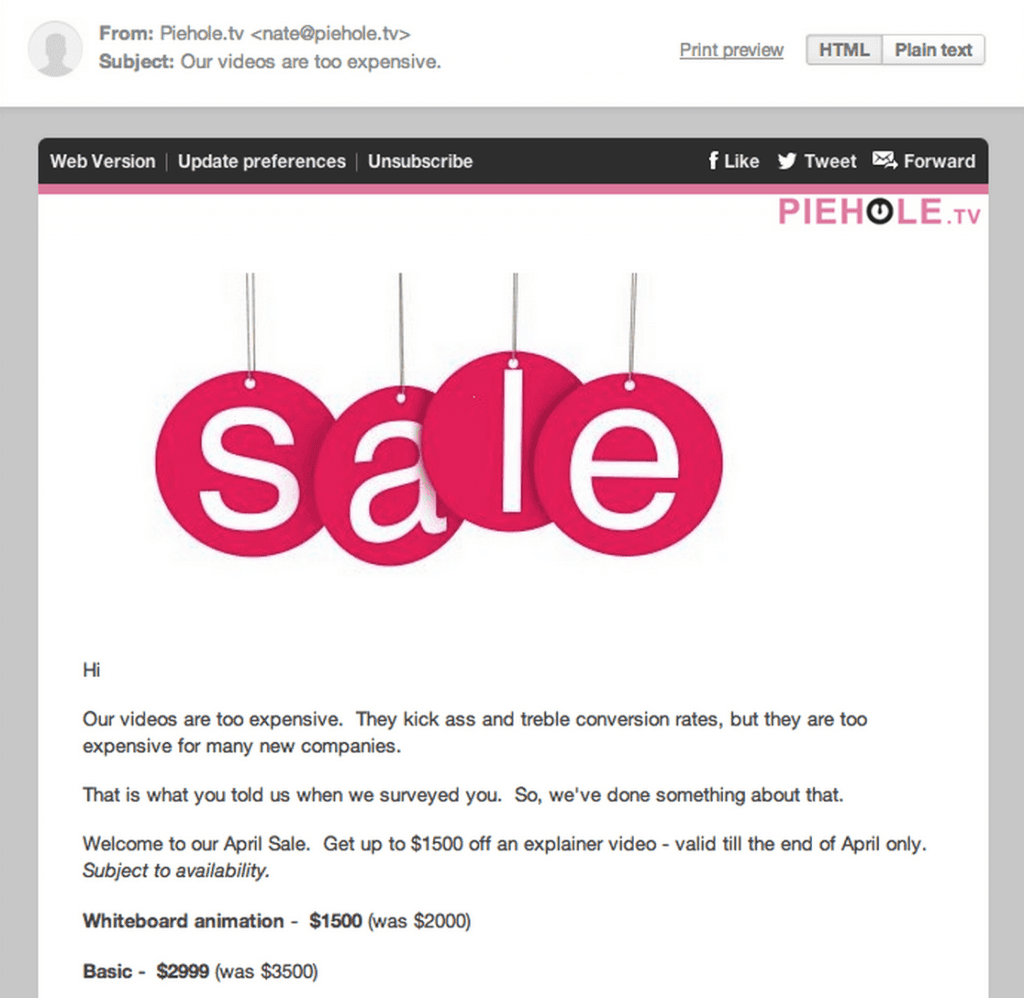 The email went out on the 1st. Like I said, the open rates and clicks were good. I can see who clicked on those links and it gave me a good idea as to who I should follow up with. But I didn't settle for that.
I set up another email, this one looked something like this …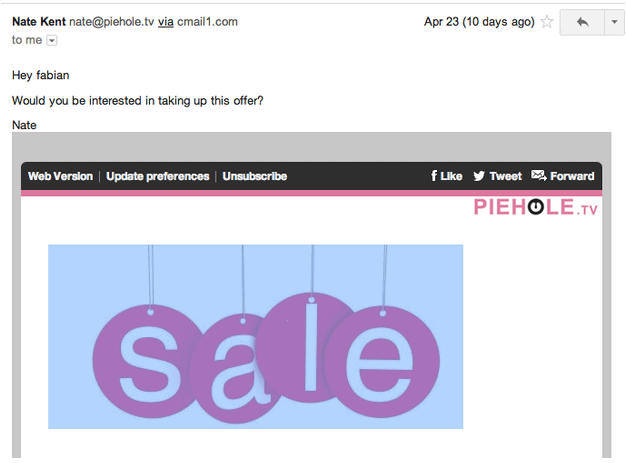 I had to edit the original email some. I added a Re: prefix to the subject line, and some text to make it appear as though I had personally replied to their version of the newsletter. Which, I had.
This email uses the 9-word email technique for getting a response. It was
Short
Personal
Expecting a response
With some help from Lorcia, this same email went out to the entire list, from my email address. The response was much better. I managed to get back into conversations with some old leads and hit that quota way earlier than the previous month.
So tell me, reader. What do you think? Email me and tell me how it works for you.