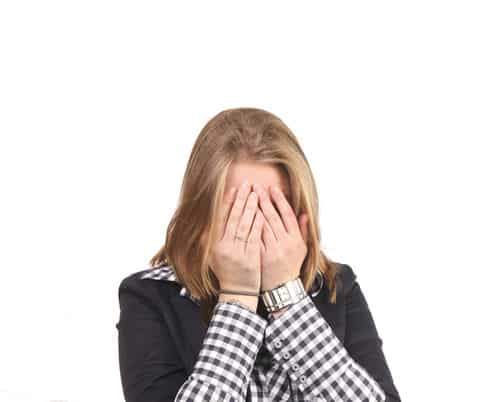 Let's not mess around here. Sales is a difficult game. Even the most successful salespeople with their names stamped in the high commission trophy every month know it's not a walk in the park. You need to work hard, diligently, methodically, undergo constant education, deal with all that pressure and avoid the pitfalls which you subconsciously put in place for yourself.
The very last thing any salesperson needs is someone being a douche bag at the other end of the phone just because they have a telephone service provider to hide behind while they get-off on trampling all over your self-confidence. Here's how to stand up to the bullies.
Tell Someone They're an Asshole without Telling Them They're an Asshole
One of the fun things about sales is you learn how to deliver a message without delivering a message. This can be used to your advantage in many ways and here's one more. If you pick up the phone and somebody starts being a jerk, don't get quietly angry or cower in fear; grab the bull by the horns. Try something like the following:
"Hey, you know Mr Prospect, I've spoken to 30 great people today, helped them out and they were happy to speak to me. You've got me wondering, was there something I said at the beginning of this conversation that made you feel it was okay to talk to me this way? I'd really love to know what that might be so I can make sure I don't do it again in the future. What was it?"
I once had somebody calling me back a week later and apologize for his behaviour, telling me how he'd had a bad day. He went on to become a client.
Gather Intelligence Prior to Picking up the Phone
Do a little research on somebody before you call them. If you know what their favourite ball team is and some other useful personal information, you can use it to strike strong common ground so you're less likely to have someone growling at you over the phone.
Get a Little Help from Your Friends
If you've just narrowly avoided blurting out in anger that you think some jerk lives in a trailer anyway, spark up a conversation with a friend to cheer yourself up. Remember, this friend can be a salesperson or a prospect. Speaking with a prospect or client who appreciates your work will turn around your confidence before you pick up the phone to the next lead.
Is a Thicker Skin Required These Days?
In terms of thick skin, sales is probably about the same as it was 20 to 30 years ago. While people being jerks will always be a real challenge, a bigger challenge in the 21st-century can be just getting their attention in the first place. You need to be innovative to persuade someone that talking to you on the phone for half an hour will be more entertaining than surfing Facebook (assuming they even have that free time). Keep this in mind and adjust your sales strategy accordingly and you'll find less friction when engaging prospects.
Stand up to those bullies, know your worth as a salesperson and remember, they probably lived in a trailer anyway.