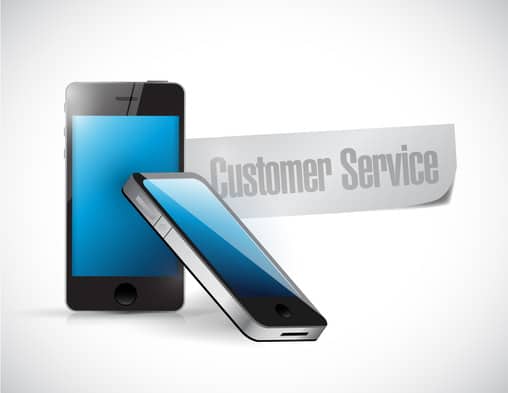 As an industry insider, I've seen a lot of trends come and go. The mobile device is one trend that is definitely here to stay, and its impact on all industries is–and will be–transformative and inevitable.
Mobile has already revolutionized banking, with customers heralding the death of days past where it was commonplace to stand in hour-long lines to do a simple bank transaction. Sure, ATMs have curtailed the process; however, banking from the comfort of one's phone–no matter where the person is–has certainly influenced consumers to want that same experience when they get in touch with other service providers.
Some businesses might suspect that smartphones will impact customer service because of access to the internet and apps. This may be true; however, the simple ability to communicate quickly via text messages gives business the tool they need to convince and convert. And gain a reputation as a business that does customer service well.
SMS VS. Mobile Apps
Consider that:
All types of phones support text messaging; the ability isn't limited to one type of mobile device or manufacturer.
There are half a billion smartphone users.
Smartphone users send 19 billion messages every day.
That's a lot of messages. But more significantly, these stats indicate just how comfortable people are communicating via text message, and how normalized it is.
Consider also that:
Mobile apps have to be continuously updated.
It requires that the consumer follow multiple steps to access it.
It's possible that the app could crash.
Consumers have come trust text messaging, and it's second nature to them to use it in their daily activities communicating with friends and family. They're now expecting this same ability to communicate to translate into other functions in their lives.
Customer Service and Texting
Research shows that 71 percent of consumers have ended a business relationship due to poor customer service. Further, it's common for consumers to spend nearly 10 minutes with an automated system, trying to get in touch with a human being. Worse yet, more than half of consumers end up using a competitor when a business communication goes wrong–like having to wait, on hold, for 10 minutes!
Text messaging presents a unique solution to customer service problems. Here's how to use it in your business:
Don't abandon the phone, but offer text messaging as a way out for consumers who don't want to wait on hold, or attempt to speak to someone by listening to an extensive list of complicated options—options that most often don't include the problem they need help with.
Offer communication options on the internet, but make text messaging a clear alternative. For instance, internet chat is not in real-time and can last for days as users go back and forth. Consumers read almost 100 percent of text messages they receive within five minutes, so it's a tool with a great response rate.
Use text messaging as a means to build brand loyalty, offering good customer service in a timely fashion. But make sure you have the resources to staff this communication tool. It's not enough to simply offer text messaging. You need to have employees dedicated to responding to texts, too.
Why not offer customers a universal way to get in touch with you that doesn't require a lot of work and that they already trust? Use text messaging as an option for communicating with customers, and watch consumer loyalty grow. Who knows, you could be the next business offering advice to other companies on how to do customer service the right way.