For people like us it is easy to talk about our wins: When we win that big client, the first time we cross $1 million in sales (or $10 million), or when the stars align and we get to work for that really big brand.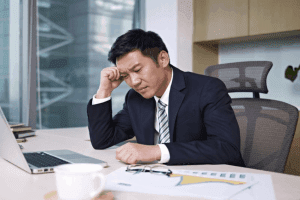 But how comfortable are we talking about the other bits? The loses? The hardships? The epic fails?
We wanted to see for ourselves, so we reached out and asked 25 sales experts one hard question:
Which was the one decision in your sales career you regret most and why?
The answers we got are amazing. Read them right here, right now. Don't wait. If you want to improve your sales career and learn new tools of the trade, here's your chance to learn from the mistakes of the greatest. 
Steli Efti
It all started with a newspaper listing: "Earn $500 part-time, plus bonus!"
To a money-obsessed teen it was a dream come true. By the end of the day, I had a job.
The "office" was a multi-million dollar villa surrounded by Porsches. "This is it," I thought, "The first step on my path to riches!"
We were given our assignment: "Call homeowners and get them to take a phone survey about their taxes. At the end of the call, tell 'em that we have a guy who can save them tons of money. Then set up an appointment for them to speak."
The survey was a bait and switch; a scam. When the rep showed up, he would sell them on some shady real estate deal that would screw over the customer but make the company a fortune.
But what did I care? I was making a $500 flat rate, plus a $500 bonus for every appointment that led to a sale. I really didn't care what I had to do, so long as I kept earning that kind of money.
Or so I thought.
That changed the day an elderly couple stopped by the villa for an appointment. They were clearly retired and looking to wisely invest the little money they had left.
Then I thought of my mom, making $30,000 a year, and what would happen if she were scammed by these people. She'd be screwed. Our family would be screwed.
I tried to shake the feeling, but then my manager came up to me and said, "Steli, you see that couple over there? They're buying today because of an appointment you set up. You're going to get your first $500 bonus, kid. Congratulations!"
And then I felt it. The thing that would change my sales career forever: Guilt.
For the first time, I realized I had a conscience; I couldn't be that guy: The sleazy salesperson who was successful at the expense of his customer's well being.
An hour later, I packed up my things and walked out the door. I never looked back. But I also never forgot that couple. I don't know what happened to them, but because of that experience, I vowed never to use sales to hurt others. Although I learned a valuable lesson, that is my biggest sales regret.
Art Sobczak
I don't have one major regret in my career; there are, of course, many many learning experiences along the way that I would like to turn the time machine back on and relive. Those Homer Simpson "Doh!" moments when I asked the dumb question. When I didn't respond like the smooth professional I like to think I am most of the time but sometimes suffer a brain fart.
If I had to pick a category of main regret, it would be "Not Thinking and Acting Big Enough." This is a choice we have every day, and it applies to all areas of life, not just sales. It is one area where we can instantly and most easily increase our results exponentially.
When you choose who you are targeting, aim higher.
When you are recommending and presenting, start higher.
When you ask, ask bigger.
When you set long-term goals, raise the bar. Then again.
I've done pretty well by most standards. But I know I've left a lot on the table. But I'm working on it.
Bill Gibson
I am not a person that "regrets"…reason being is we learn from every situation.
Saying that I have lost a couple of good close business relationships by going over the buyer's head / executive's head "too quickly" or "at the wrong time" after that person was aggressive, rude and abrupt with me and capping me  in reference to future business over misinformation that was not the truth. I was too defensive and made the mistake of "putting it in writing" when I went over their head to someone above them and let them know by copying them.
It is not a good idea to put something in writing when you are upset. What the other person reads may not be what you mean and you do not have the ability to respond or explain like you do when you are in a conversation.
I would have been much better off if I waited, let the buyer / executive cool down and set another meeting and listened more closely face to face. "Listen to understand…not just to respond, defend, advise or sell." I did not follow my own advice. Unfortunately I have never been able to get those two relationships back to where they were.
Dave Stein
BeyondTheSalesProcess.com // Twitter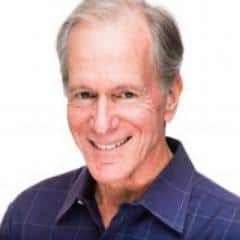 It was numbers of years ago. I was selling enterprise manufacturing application software and was quite inexperienced as you'll soon see.
I was competing for a deal with a paint manufacturing company in Florida. (I was based in New York at the time.) I had made numbers of trips down there, presenting, answering questions, performing demonstrations, and building relationships with key managers. We were getting closer to the point where the customer was going to make a decision.
My main competition was a smaller company who regularly dramatically discounted in order to win. It was our company's policy to determine a point below which we would not sell—even if it meant losing the deal. I knew that number. I knew it well.
But having gone through so much effort and expense up to this point, I couldn't let the competitor undercut me. I made the deliberate decision that I just couldn't let that happen again. So, in Florida once again, I closed the deal with the CEO of the customer's company for a few thousand less than the competitor's final, discounted offer.
I flew back to New York, proud to have brought in this business—until I handed the contract over to our CEO for signature. He refused to sign it. He told me to call the customer and tell her that we wouldn't be able to do business with them at that price and that we were withdrawing our offer.
Of course the customer was livid. She railed on and on about how unethical we were and how I wasted her time. She was right about all that.
There was a lot that I didn't understand about business and sales before this happened. Needless to say I learned a lot, however much embarrassment and pain it caused.
Shane Bratby
DisabledEntrepreneurs.co.uk // Twitter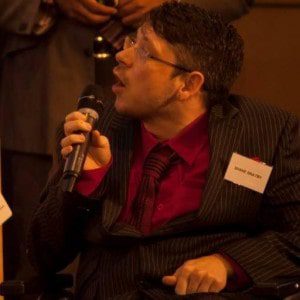 I regret selling my company but it's something I had to do so I can move on to bigger and better things in life.
There are 3 types of entrepreneurs:
Serial Entrepreneur
A serial entrepreneur has a positive outlook on life and is always thinking of next big thing, this type of entrepreneur never retires or quits. Usually owns at least three different company's.
Survival Entrepreneur
Survival Entrepreneurs are business owners who has lost their Entrepreneur spirit and the reason why they started the business in first place, they become the slave to their business and does not like change and very negative toward expansion.
Consultant Entrepreneur
You will find these types of entrepreneurs in Consulting, Mentoring, and finance industries, you will tend to find them being nay Sayers and negative about your business by not looking for ways to go around the problem, these entrepreneurs think they know it all with very little successful business experience.
Selling my first business a mistake?
The opportunity finally arose in regards to selling my first business and It was the perfect tine to sell, because I felt my in-game was changing and I was starting to be happy with keeping the organization afloat and ticking.
Recognizing this feeling is very important, so my next step was to sell up and move on to a new exciting business.
I always wonder where I would be if I had not sold, then I think of the opportunity's and contacts I made. It's something that had to be done in-order to move on to bigger and better things in my life.
Life is about moving forward.
Elinor Stutz
It has been said that I'm a rare person with a natural sales style in my DNA.  This translates to my becoming a goal setter and achiever in grammar school.  In alignment with this, my motto became "Live your life without regret".  
The only thing I might have done differently would have been to formally document all of the ugly incidents in the sales arena when the men tried to get me to quit.  Management included did not want me on their teams (I had to change jobs frequently) but I refused to quit without first becoming the top producer – and only then I would seek a new job.
I teach audiences to document the good and the bad.  Learn lessons from the bad and ugly to become stronger in the future.  The reward is helping others to prevent the same.  A nice last laugh was recalling the worst of the stories.  I did document these, but did so in the form of a manuscript
The manuscript was picked up by the first publishing house contacted to become an international best-seller having translated into several languages. Sourcebooks entitled the book, "Nice Girls DO Get the Sale: Relationship Building That Gets Results".  It was featured in TIME Magazine, and I was interviewed on CBS-TV news.  Today, with social media, the ten year old book is consistently tweeted and is also enjoyed by the enlightened men.
Due to the need for seeking new jobs about every 15 months came the realization that solid interviews follow the sales cycle.  For years, I taught job seekers how to sell themselves on interviews.  The thank you notes motivated the writing of "HIRED! How to Use Sales Techniques to Sell Yourself On Interviews". This book was featured on FedEx book racks coast-to-coast to become a best-seller.
Taking the worst of the lessons learned, I vowed to broaden the effort to help audiences.  As an early adapter of social media, I became well-connected.  This then lead to my new book that teaches the entire puzzle of business.  It's entitled "The Wish:  A 360 Degree Business Development Process that Fuels Sales.
In summary, teach lessons learned from your worst nightmares to help others.  In the end, you will be the one who wins. Most importantly, you will have lived with no regret.
Geoffrey James
I regret not continuing to write fiction for a living when I sold my first story for $300 while I was in college.
Ian Brodie
The biggest decision I regret was that at an early age I decided I wasn't a salesperson. Here in the UK most people think of salespeople as either the pushy, double-glazing, used-car sales guy stereotype, or the comedy "selling stolen goods from a suitcase" type. It's generally not regarded as a "professional" career to go into.
That stigma has stayed with me all my life. Even though I'm not a sales person, my business – as does the business of almost every business owner or independent professional – is critically dependent on me being able to sell. But that foolish aversion to sales and desire not to be seen as the "pushy salesperson" stereotype has definitely held me back.
It took me a long, long time to get over that stigma and to realise that we're all salespeople and that an effective salesperson isn't anything like the stereotypes I once imagined. It once only once Id shed that misconception that I properly studied sales and began to grow my skills and get my attitude right.
Those incorrect stereotypes and the resultant decision that I and millions like me made about not wanting to be a salesperson have cost us and our businesses dearly over the years. I'm glad I saw the light!
Janice Mars
I recently had the privilege of working with new sales people who were being on-boarded into their first sales positions right out of college. I was impressed with what I experienced, but I also regretted that I had not been provided with such extensive training and education early in my career.
As new sales people starting out in their careers, they were getting what many of us more tenured sales people would have killed for. They did not have to onboard themselves nor did they have to learn "under fire" like most of us did.
Instead, they received months of training on presentation skills, sales call planning, objection handling, social selling including how to maximize their LinkedIn profiles, sales processes and methodologies for opportunity pursuit and account planning, CRM training – you name it.
It made me remember back to when I started in sales. I learned by observing what the most successful and least successful sales people did and did not do. I figured out most of what I needed by reading books, gaining a thing or two from one of the many generic sales training sessions I attended, and asking my managers tons of questions. It worked, but it took years of experimenting and lots of tenacity.
So with the new sales people just starting out, I was so impressed, and yes, a bit envious of the knowledge that was being imparted on them. I hope they know how lucky they are.
Jared Brown
Offering a free plan for Hubstaff.
When we first started with Hubstaff, we offered a free plan for teams of 3 or less. When it launched, we saw people taking advantage of this plan (signing up for 2 free plans for a team of 6, instead of paying for the next level up) often enough that we had to shut it down.
We also noticed a marked difference in the type of clients we got from our free plan versus paid plans. The teams on our paid plans were more mindful of the product, took up less support time, and understood the value of Hubstaff enough to pay for it. They utilized it more and overall were better users.
Many users would sign up for a Hubstaff plan because it was free, then forgot about it. We still had to store data for and maintain the accounts of these users, even if they weren't really using our product in their business.
It's a decision we regret because it wasted a lot of time catering to the wrong audience. We want thoughtful users who take advantage of our time tracking, productivity monitoring, and even our payroll services. Likewise, we want to keep the users who value our product instead of the ones who just use it because it's free.
It's important to get discovered by and retain the right clients. The free plan wasn't helping with any of that.
Joel Butterly
At the beginning of our company, I would spend hours agonizing over each prospect. I would follow up by phone and email. I would explain to them every detailed reason why they should pay for our service.
I would tell them essentially whatever they wanted to hear — "Oh yes, we do that" and "absolutely, we can add that in as well."
The policy was "if they ask for it, we provide it." The problem with this is that my conversion rate was horrendous. It seemed like nobody I invested time in was interested. 
The central problem was simple: "self" esteem — or more properly, company self esteem. I just had no confidence that we provided a service worth buying. Every customer could smell the desperation, and asked themselves "why is he so eager?" Even worse, my penchant for nuanced explanations as to why our service was the best, or best price, served only to confuse the situation. They wanted simplicity and I gave them vast complexity. It just wasn't working.
One time, in particular, stands out to me. I had been following up with a mother – we'll call her Leslie – about purchasing a service package (our largest). She was totally committed to it. This was especially encouraging because, at the time, we were a few weeks from bankruptcy.
After speaking with Leslie, she promised to call back in a couple of days to finalize the purchase. I was thrilled. However, as time wore on, she didn't call back. Come day four, I started emailing her.
I emailed her once ever other day for about a week. Finally, she responded that she and her family had been on vacation, and that she received all six of my emails. Her response was decidedly less enthusiastic, and she suddenly needed "more time to think."
The reality was, I seemed desperate (because I was), and not at all confident in the service we provided. Today, we get the best results by simply stating the elements of our services. We are confident that what we provide is valuable, and if we believe that, so too will our prospective clients.
John Barrows
I try not to have too many regrets and focus more on the future but inevitably there are some things we all wish we could take back at some point or another in our lives and our careers.
In the interest of helping others learn from my mistakes, specifically in Sales, I thought of a few I could share here.
The first was early in my career when I was the "VP of Sales" (at the ripe old age of 23 which proves titles are meaningless) selling IT services to the SMB market for a company I founded with some friends from high school.
This was before the cloud was sexy and everyone still had all the IT infrastructure physically onsite. We had engineers that would go onsite to do monthly maintenance of our client's systems to keep them running efficiently and limit downtime.
For this service clients paid us a monthly fee which was equal to a certain amount of engineering hours, usually billed out around $150-$200/hour. We had a good business with good clients and were doing well.
I got a call from a prospect one time who was referred to us and needed help.
I spoke with her over the phone to understand what she was looking for and explain our services. She proactively brought up the pricing and said "so, what's your hourly rate? Is it like $300/hour or something close to that?"
She said it so matter-of-factly and like it was no big deal that I didn't know how to deal with it since I was always use to people objecting to how high our rates were.
I stuttered and then agreed with the pricing even though I knew it was way more than we charged anyone else.
I think it was obvious to her that something was off. I ended up signing her and got the short term win at a high hourly rate but they never became a long term client and I lost a little of my dignity along the way. Lesson learned – don't get greedy.
Another learning lesson is around discounting and getting too comfortable with clients.  At the same IT services company, I was working on a deal with a prospect for a while and everything was going along smoothly.
They had a real need, our services were a good fit and the rapport/relationship between me and the guy I was selling to was strong. It was the end of the month and I needed one more deal to come in so I could hit my quota and get my commissions.
This client I had been working on was going to close but not for a few weeks. I ended up calling the guy and proactively offering a discount, asking if he could "help me out" and close before the end of the month so I could hit my quota.
I remember thinking it wasn't a big deal until the words were coming out of my mouth and as they were I immediately started to feel like a slimy sales rep. I could also hear the disappointment in his voice as he declined the offer.
I still got the deal but I ruined the rapport I had with the guy and once again, lost a little bit of my dignity along the way. Lesson learned – always close on the client's timeline, not yours or your bosses.
Kade Dworkin
CaptionsCreated.com // Twitter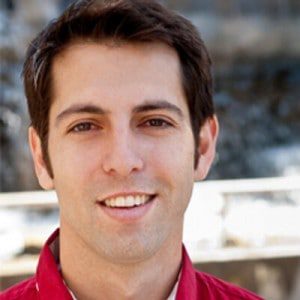 My biggest destructive sales habit and one that I still regret but have learned from early in my career was that I regularly undervalued the work that I was doing and therefore my pricing was clearly out of line with the benefits that the customer was receiving.
One client that I was working with was reselling my work as part of a larger package to a multi-billion dollar brand. I unexpectedly found out that for my section alone this client was charging the big company 10x what I was being paid.
After hearing that, I knew it was time to figure stop fighting myself internally on the value-to-cost ratio and to take that energy and use it externally.
This was where the idea of selling my services at my "nervous number" level started.  The nervous number is the number where I as the sales person got nervous asking for it because there was either a question of the client's ability to pay it or that they wouldn't see a return on their investment.
The first contract I negotiated with a new client using this tactic resulted in me asking for $25K for work I previously had been charging $10K for. I will be honest and admit that I was sweating when I asked for that number in that meeting.
The brand manager on the other side of the table looked at me, smiled and said, "That sounds completely reasonable and within our budget." It took everything that I had not to start to scream from excitement.
Since that first sales win, I've used this again and again and have passed it along to my friends and the people I've mentored. It's worked consistently regardless of whether it's a sponsorship deal, a salary negotiation as an employee or a service provider contract.
I recommend that you find your "nervous number" and that you recalibrate and ask for that new nervous number in every sales call or meeting that you make.
Leanne Hoagland
increase-sales-coach.com // Twitter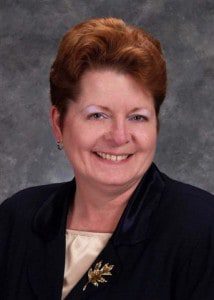 Probably the one decision I regret was embracing a style of selling that was not natural to me and did not work with my strengths.
Once I realized that my style of quickly building personal relationships was my strength, I returned to that sales style instead of being more focused on the usual sales skills of fact finding, etc.
What I did was to front load the marketing phase of the sales process and by taking that action, selling became effortless. The end result was sales increased.
Liam Martin
Setting up a serious sales marketing stack.
We started with spreadsheets and it was fine at the beginning but quickly became unsustainable.
We now have a CRM, email automation and reminders set up so we can easily see all our deal flow and understand where our weaknesses are.
Sales pipeline completely changed.
Mark Daoust
QuietLightBrokerage.com // Twitter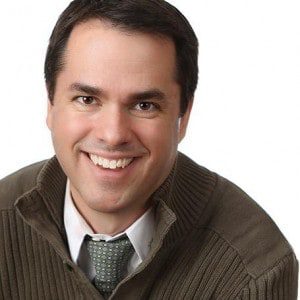 One of my biggest regrets in my sales career is not learning how to say "no" early enough in my career. I learned fairly early in my sales career that I am very strong at relationship based sales. I tend to be a strong listener and I have a good sense for identifying and molding a solution to my client's needs. But part of this approach has also included being accommodating.
While I am a huge advocate of working with clients, I've also landed in some really bad relationships that sucked up time and energy that could have been spent with other clients.
In one of the worst examples, I found myself engaged with a client that I did not want to work with from the beginning. He took up a significant amount of my time, and when it came time to earn my commission, he threatened to cancel the entire deal (and waste dozens of hours of my time) unless I negotiated a lower commission.
I've learned how to say no since that time. In a world that likes to say yes as much as possible, sometimes saying "no" is the most profitable thing you can do.
McKinzie Brocail
RapidWristbands.com //McKinzieWrites.com // Twitter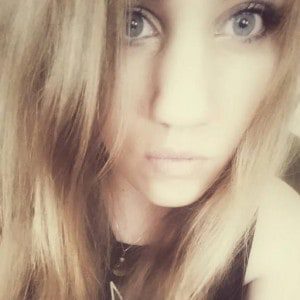 Originally using a recruiting agency or outside recruiters is the one sales career decision I regret. Wasted time is often a common regret and in this case, you can avoid it when searching for your dream sales position.
When looking for a new career in sales, you are one of so many in a huge sea of candidates. Recruiters are often busy and overwhelmed, and in the end you and your sales resume get swallowed up.
In sales, you must be persuasive. Why are you using another individual or agency (who most likely is quite costly to the company) to try to sell you to a company? Sell yourself!
Many businesses are backing away from using recruiting firms because of their expense and you don't want to be overlooked simply for going through one. Use your resources– Put together a killer sales resume, keep your LinkedIn profile up-to-date and then scour it to find and connect with companies and their own recruiters or hiring managers. Be sure to do your homework first; learn about their products and/or services and about their history. It will show initiative on your part and give you the opportunity to demonstrate how you are a great fit if you can sell yourself to them.
I'm not saying never use an outside recruiting agency, especially if it has worked well for you in the past, but if you haven't had much luck with it or landed your dream sales job, it is time to put your persuasive skills to the test and land it yourself. Go get 'em, tiger!
Micheal J. Burt
GreatnessNetwork.com // Twitter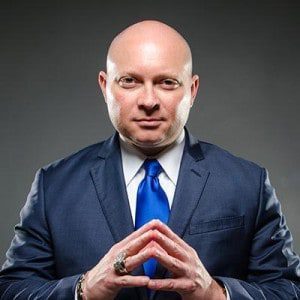 I will share with you 2 big mistakes:
Not spending time articulating a world class "explanation of services"
Most people do not have a great explanation of services. People don't buy what you do they buy why you do it.
Start with what you believe vs. what it is you do. Then tell them why you believe it. Tell them what it is you really do and how you do it differently.
Tell them all the people you have done it for and then ask the big question: "If I could do that for you then what would stop you from doing business with me?"
Commoditizing myself by pushing a product or service vs. solving bigger problems
Money only changes hands when problems are solved. Solve problems vs. sell products. The bigger the problem the more money people would pay to solve it.
Nancy Bleeke
SalesProInsider.com // Twitter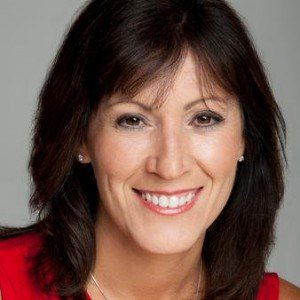 Long sales careers are filled with ups and downs… some of those are our own doing. Years ago I was in the final stages of a sale which included a 12 person decision making committee.
One of the influencers let me know that she thought I could definitely win the business if I brought someone older and male in to the final presentation. My confidence was low at the time and I agreed.
We did win the business but the other sales rep was now the "Frontman" and I was the "Coordinator." For years those were our roles with this client and the referrals from the executives were always given to him without my knowledge.
My regret is that I did whatever it took to make the sale at that time and didn't plan the strategy strong enough or with enough of the long view to have protected my interests.
I took at face value the advice of an influencer without question and without identifying how I might have made that sale without bringing in another person.
The whole situation actually drained my confidence further for large situations. Low confidence can be a killer.
Sean McPheat
The biggest regret I had was a recruiting error.
I needed a #2 as a Senior Sales Leader within my organisation so I cast the net far and wide.
The candidates CV looked a million dollars. They looked a million dollars. They interviewed like a million dollars.
They aced their final presentation and "Yes!" I thought, I've finally got my man.
When they started I assumed too much. I assumed that they knew what they were doing based on their experience and historical performance.
I was so wrong.
I left them to it as I thought they didn't need close monitoring. I allowed them to make important recruiting decisions without any input from me.
Oh, was I wrong!
3 months down the line and they got found out. Closed nothing, their team closed nothing and it hurt the financials.
Never again.
The lesson?
Never assume that someone is the perfect fit your organisation. On paper they look great but sales are not made on paper.
I'll never get found out like that every again.
Tibor Shanto
Sales people, as well as managers have a thing for hoarding.
Sales people want to keep accounts that are limiting their ability spend time with more productive accounts.
Sales managers want to hang on to sales people who are not all that productive, rather than replace them with a better seller.
The fear of having a vacant territory is greater than the fear of having a bad seller working with their customers.
In hind sight I did this too, until I realized that the sales people in question were a lot happier once they were freed up to pursue other, more fitting and satisfying careers.
So, I regret not being honest with former colleagues who could not sell a banana to a monkey.
Had I told them they are not cut out for sales, they would have been happier and we could have hired better sellers to replace them.
I guess it is true, honesty is the profitable policy.
Tommy Davidson
http://www.daremurfreesborohomes.com
I have been a real estate agent for a total of 14 years, but I waited way too many years to become an entrepreneur.
I practiced real estate for 11 years before I made the decision to run my operation like a real business. My biggest mistake was not finding a coach much sooner in my quest for becoming a master at my profession.
As I sit here and type, it's so easy for me to see why not hiring a coach sooner was my biggest mistake.
I didn't learn how to think the way I wanted until I hired a coach, the ideas and structures just didn't exist in my simple mind.
My coach has given me the foundation to think and create systems that make me money, instead of me putting an hour of effort, and getting paid an hours worth of time.
I wish I would have surrounded myself with bigger thinkers 10 years ago.  #thinkbig
Tor Refsland
TimeManagementChef.com // Twitter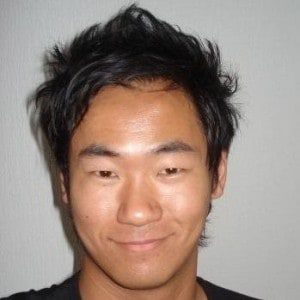 When I was working for one of the biggest companies in Norway, earning six-figures, I was very uncomfortable talking in front of a group of people.

I decided to do something about it and joined a network marketing company. I was taught completely wrong, so I failed miserably in the start. I got 41 no´s in a row. Most people would have quit after 3 no´s.

However, the harder it became the more persistent I became on succeeding. I was telling myself that if I can succeed in doing this, I can do anything.

Long story short, I hustled on, cracked the code and became really good. My average closing rate was 70%. In under 2 years I built a network of 1500+ distributors, talked in front of 3000 people in Nice…

bought my first car (BMW)…

met my future wife, Sara, and I got exposed to online marketing for the first time, which led me to start my own online business.

My biggest regret is that I decided to play it safe and procrastinate while getting the no´s showed in my face.

I don´t dare to imagine how much more I could have accomplished if I had applied massive action and gone through those 41 no´s in 4 weeks instead of 4 months.
Anthony Iannarino
I regret not recognizing that we are all connected, that we are not separate sooner. I used to believe that there was a "us" and a "them." There isn't. There's just us.
You are supposed to say that you have no regrets, that all the decisions, missteps, mistakes, and failures led you to this point. There is some truth to that. But your regrets are a record of what you have learned and how you have changed.
Even if you could go back in time and make decisions to avoid the regrets you have now, that path would only have left you with a different set of regrets. And you still would have had to learn and have had to change to become who you are.
Neil Patel
Hiring people in sales purely off of their past experience. Just because someone worked for the competition and did well for them, it doesn't mean they will do well for you.
When hiring sales people you have to make sure the person truly understands your product or service or else they won't perform well.
Conclusion
There you have it. 25 sales people sharing the biggest sales regret of their career. 
Now, it's your turn to share from your experience.
What's your biggest sales regret in your career?
Who is your favorite answer or sales person from this particular 'ask the expert' article? Why?
We want to hear from you in the comments!
PS: Could you do us a solid and share this on social media? Thanks, great! You're the best!