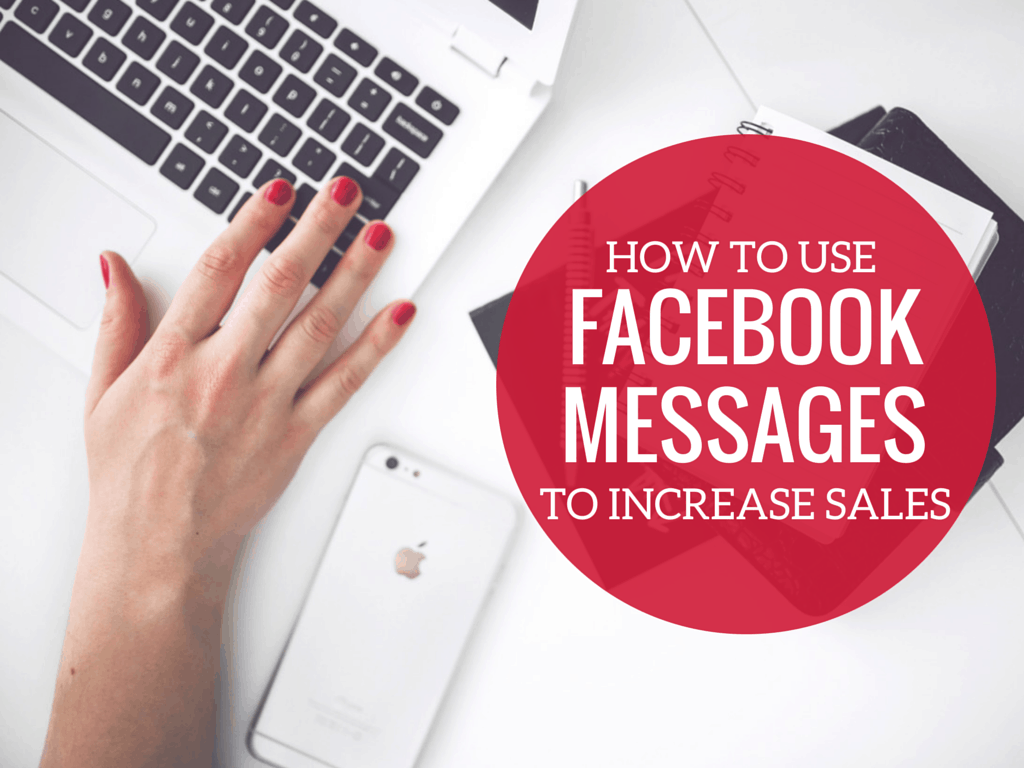 Salespeople typically don't think of using Facebook for lead generation or increasing sales. That's probably because the top reason most people use Facebook is to waste time.
I like using Facebook to reach prospects and clients because it's a place where people aren't contacted often. If you do it right, it's wide open for prospecting. Before you dismiss the idea, let's walk through the process for using Facebook for lead generation.
When To Use Facebook For Initial Outreach
Facebook is somewhat of a "last resort" for reaching out to a new prospect. It can be effective when:
You can't reach a cold prospect over the telephone
You can't get through a gatekeeper
You don't have an email address for the prospect
You have a unique, time-sensitive offer
How To Reach Prospects on Facebook
Many people don't know Facebook lets you contact someone outside your network for $1 per message. Let's say you've found the CEO of a prospective company using LinkedIn. However, you don't have a paid LinkedIn account to contact them. You may think that without paying the $20 fee to send an InMail message you can't communicate with them.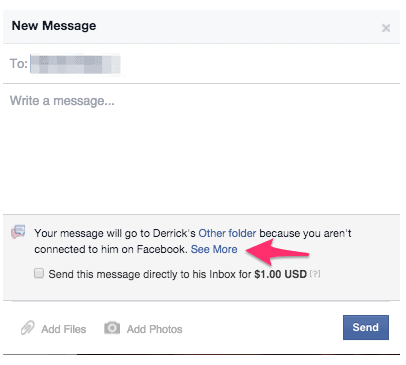 Well, think again! You can find them on Facebook and send a direct message for $1 – much cheaper than buying a LinkedIn subscription or sending an InMail message.
It's All In The Phrasing
The effectiveness of your message depends on your phrasing. If you send your prospects a canned pitch too many times, Facebook will consider it spam and block it.
Here are the basic rules for reaching out with a Facebook message:
Make your offer unique and timely
Make your message direct
Make it easy – ask simple questions
For examples, let's pretend you sell communication systems. You know that your prospect is constructing a new building and in need of a phone system. Your Facebook message might read:
"Hi, I realize you're currently building on 33rd Avenue. Have you picked out your vendor for phone systems? Can I come in and give you a proposal?"
Here's another example: If I sold cell phone accessories to dealers, and just got a new line of Samsung 6 cases in stock, I could send a message like this:
"Hi, I realize you are launching the Samsung 6 on Friday. I just got the new line of cases in the following colors and models. Are you interested in stocking up before the launch?"
As I've mentioned before, 95% of all text messages are read in the first 5 minutes. A Facebook message has a similar immediate effect of a text.
Friend Requesting Clients
You can also communicate with existing clients by adding them as friends on Facebook. However, it's smart to first connect with a business prospect on LinkedIn and then add them on Facebook. Linkedin is easy and direct – they either say yes or no.
If you decide to direct message or send a friend request to business clients, it might also be necessary to hide some of your personal Facebook posts. You can segment your posts and decide who sees them in your privacy settings. Some posts that are great for family and close friends may not be appropriate for business associates. Make sure to double check your settings before reaching out to clients and prospects.
Using Facebook to increase sales and generate leads can be both effective and cost-efficient.  Just remember to keep it unique, direct, and simple. One brief message could reignite a prospect's interest in buying from you!